The system allows you to have precise control over your fields to improve efficacy and increase your yield with ease. It provides defined application of chemicals, eliminating spraying in areas that do not require treatment while providing individual nozzle control from the cab. Enhance your sprayer with a complete precision agriculture solution for individual nozzle control on existing or new sprayers.

Complete Precision Spraying System
ISOBUS system is an electronic spray rate controller that provides individual nozzle control by implementing CANbus messages to communicate with and control Pentair Hypro ProStop-E Nozzle Bodies. ISOBUS is a plug-and-play communication standard between the user-interface spray controller in the cab and control modules on different implements.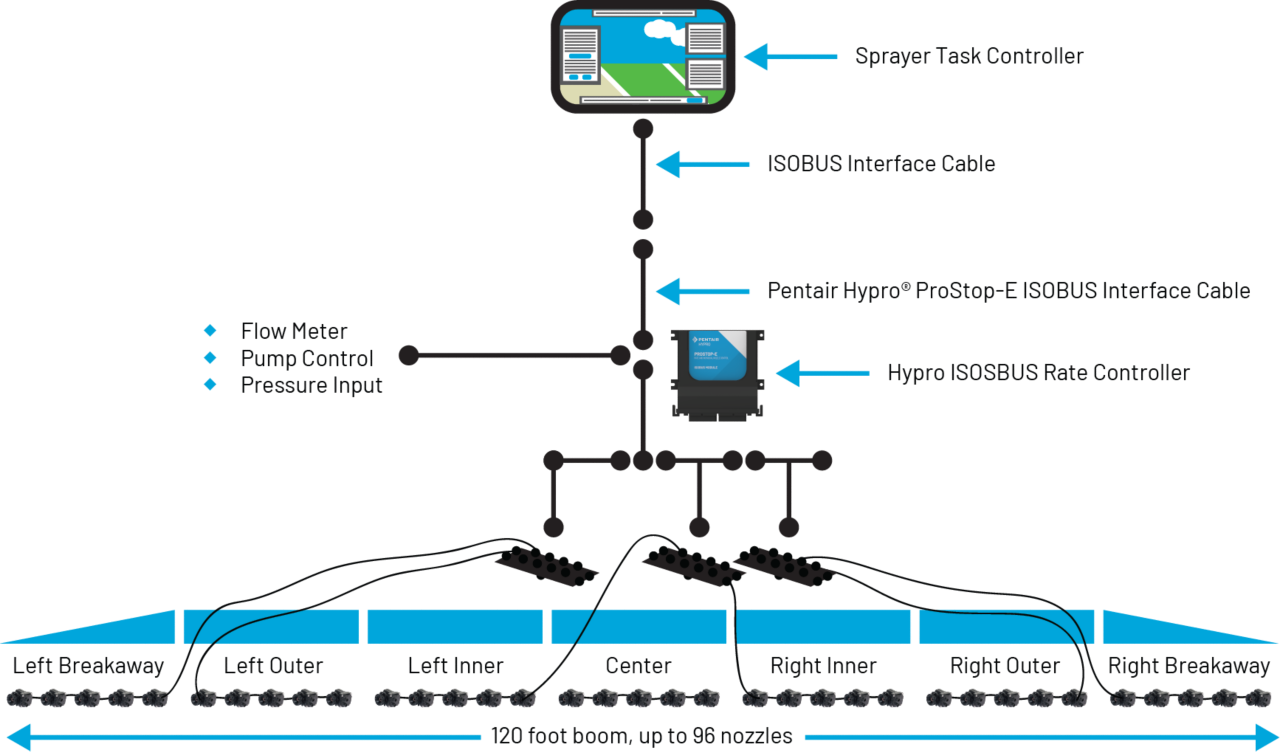 Hypro ProStop-E Single & Dual Nozzle Bodies
Provides individual on/off nozzle control for increased precision application
Eliminates chemical misapplication and waste
Removes the need for centralized valve banks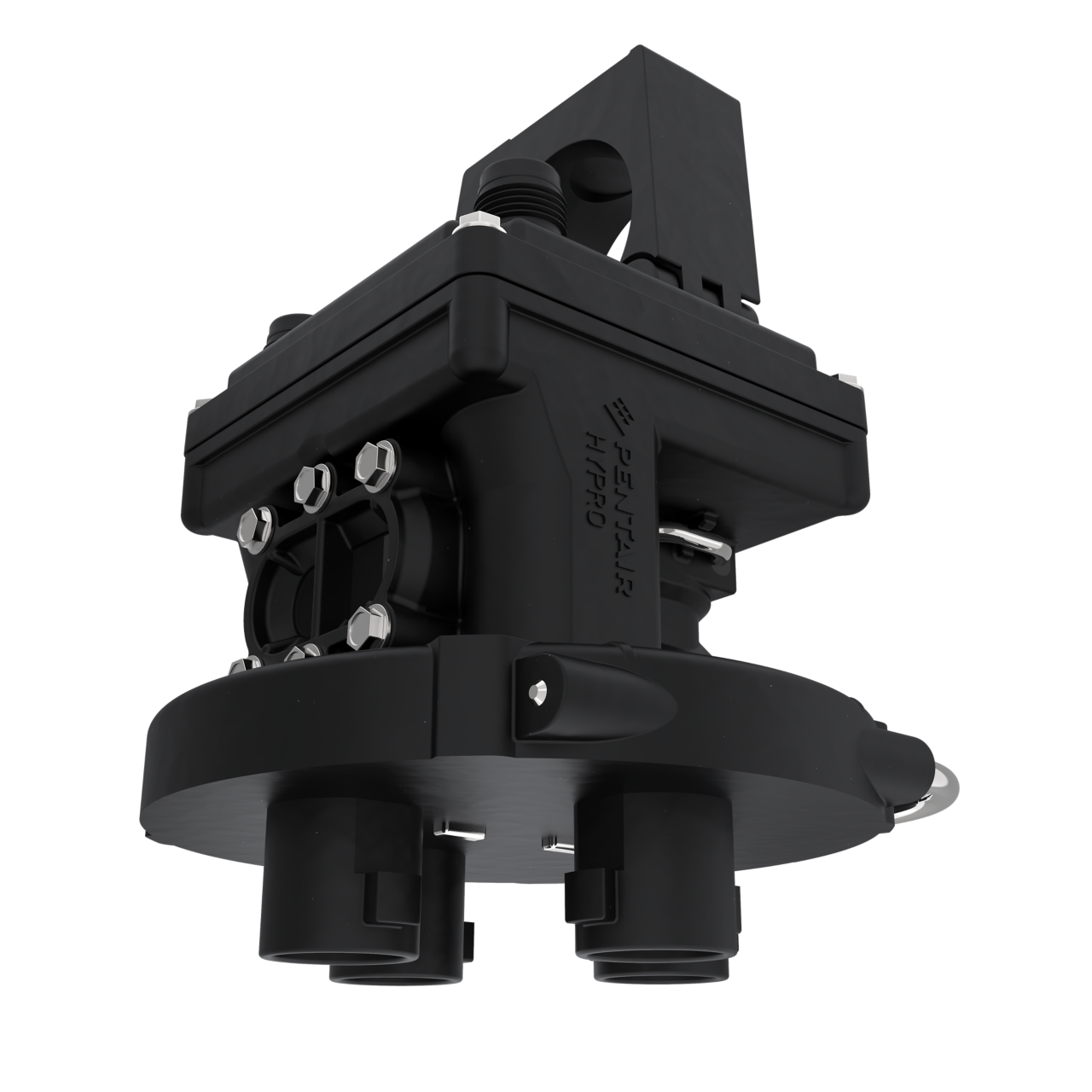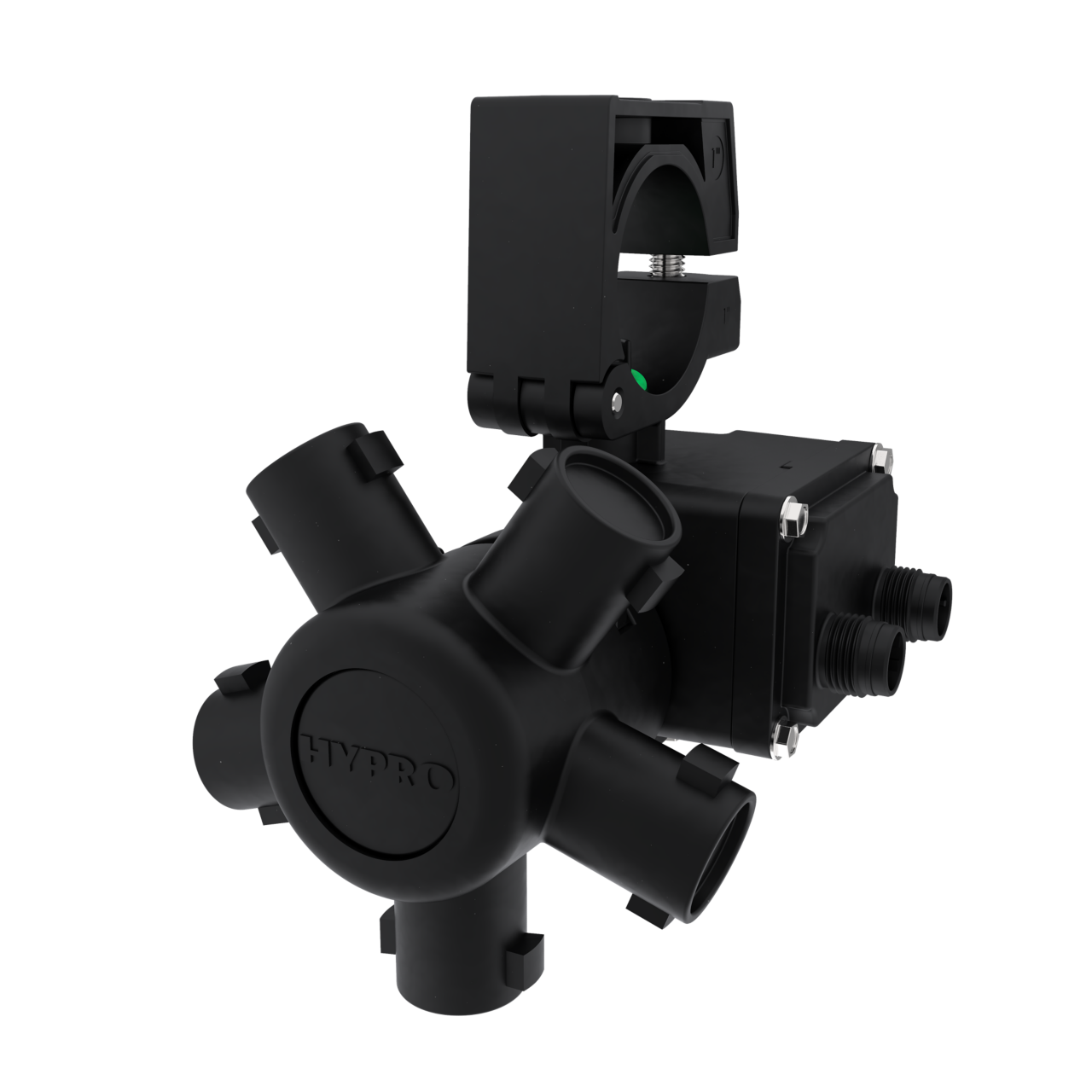 Hypro ProStop-E ISOBUS System
Instantaneous on/off based on real-time field map from GPS-based controller
Provides pinpoint accuracy in application of liquid nutrients and pesticides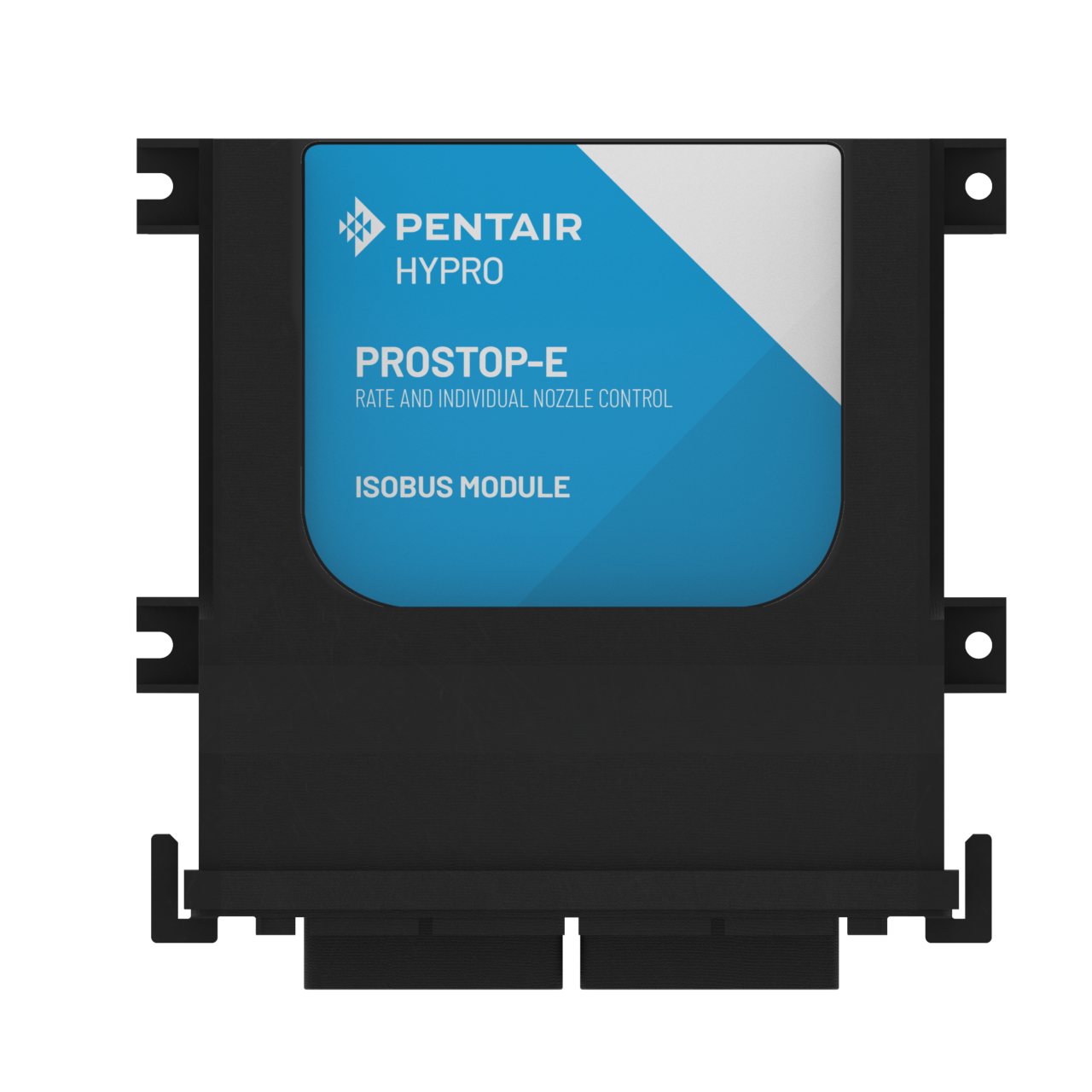 We've made building a complete spraying system easy. Simply fill out a quick form and someone from our highly trained Technical Support Team will assist you with seamlessly identifying components required for your system.
Contact Our Technical Support Team
We're happy to answer questions related to installation or any others you may have:
Sign Up For Our Newsletter
Please fill out the information below to sign up for the Hypro Newsletter.