Fleck Commercial Drain Line Flow Control
Fleck Commercial Drain Line Flow Control
Fleck Commercial Drain Line Flow Control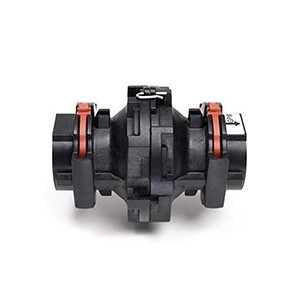 Flow rates range from 8gpm to 75gpm. Composed of a tough, corrosion resistant glass reinforced polymer.
Convenient Flow Button Design - Easily swapped and interchanged to create desired flows.
Simple and Sound Mechanical Design - Easily disassembled with no tools to change flow buttons and clean.
Same 7000 Connectors as the 7000 Valve - Versatility of multiple connections ranging from .75" to 1.5".
This product is manufactured in the United States of foreign and domestic parts.

Features and Benefits
Convenient Flow Button Design
Simple and Sound Mechanical Design
Same 7000 Connectors as the 7000 Valve