Pentair Comptec Captive Air Tanks
Pentair Comptec Captive Air Tanks
Pentair Comptec Captive Air Tanks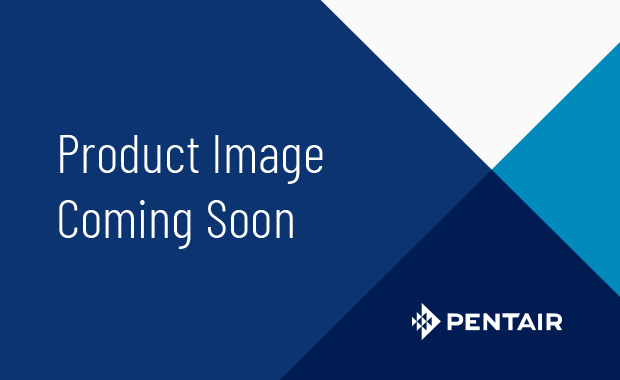 Comptec tanks provide maximum performance when high volume water storage or high system pressures are needed. Our Comptec Composite tanks are as "strong" as steel with half the weight. Comptec products range in size from 15-gallon to 450-gallon capacity. The Comptec captive air tanks are also available with an ASME Certification: Section X – Class 1.
Maintains system pressure when the pump is not operating, increasing pump and water system life.
Factory precharge and field adjustable.
Large drawdown prevents pumps from over cycling – saves energy by reducing the frequent pump starts.

Threaded Applications: for pressurized water storage for community wells, high rise buildings, irrigation systems and pressure boosting.
Flanged Applications: Commercial, Industrial & Municipal well water and booster applications.
CompTec Threaded Captive Air Features & Benefits
CompTec Flanged-Captive Air Features & Benefits
Specifications
MAXIMUM OPERATING PRESSURE:
150 psig / 10 bar (non code)
MAX PRESSURE:
125 psig / 8.6 bar (code)
Maximum Temperature:
120°F / 50°C (code / non code)
TYPE:
CompTec Threaded Captive Air
| Item # | CAPACITY | DIAMETER INCH CM | OVERALL HEIGHT INCH CM | HEIGHT INLET OUTLET TO FLOOR | CONNECTIONS | ASSEMBLY WEIGHT |
| --- | --- | --- | --- | --- | --- | --- |
| CPV-15T | 15 / 57 | 16 / 41 | 34 / 86.4 | 6 1/4 / 16 | 1" NPT | 41 / 18.6 |
| CPV-20T | 20 / 76 | 16 / 41 | 40 / 101.6 | 6 1/4 / 16 | 1" NPT | 48 / 21.8 |
| CPV-30T | 30 / 114 | 16 / 41 | 52 / 132 | 6 1/4 / 16 | 1" NPT | 60 / 27.2 |
| CPV-40T | 40 / 151 | 16 / 41 | 64 / 162.6 | 6 1/4 / 16 | 1" NPT | 70 / 31..8 |
| CPV-47T | 47 / 178 | 21 / 53 | 49 / 124.5 | 5 / 13 | 2" NPT | 78 / 35.4 |
| CPV-62T | 62 / 235 | 24 / 61 | 49 / 124.5 | 5 / 13 | 2" NPT | 96 / 43.5 |
| CPV-87T | 87 / 329 | 24 / 61 | 63 / 160 | 5 / 13 | 2" NPT | 134 / 60.7 |
| CPV-119T | 119 / 450 | 24 / 61 | 82 / 208.3 | 5 / 13 | 2" NPT | 160 / 72.6 |
| CPV-160T | 160 / 606 | 30 / 76 | 75 / 190.5 | 7 / 18 | 2" NPT | 389 / 176.4 |
| CPV-185T | 185 / 700 | 30 / 76 | 90 / 228.6 | 7 / 18 | 2" NPT | 453 / 205.5 |
TYPE:
CompTec Threaded Captive Air
| Item # | CAPACITY | DIAMETER INCH CM | OVERALL HEIGHT INCH CM | HEIGHT INLET OUTLET TO FLOOR | CONNECTIONS | ASSEMBLY WEIGHT |
| --- | --- | --- | --- | --- | --- | --- |
| CPV-15T | 15 / 57 | 16 / 41 | 34 / 86.4 | 6 1/4 / 16 | 1" NPT | 41 / 18.6 |
| CPV-20T | 20 / 76 | 16 / 41 | 40 / 101.6 | 6 1/4 / 16 | 1" NPT | 48 / 21.8 |
| CPV-30T | 30 / 114 | 16 / 41 | 52 / 132 | 6 1/4 / 16 | 1" NPT | 60 / 27.2 |
| CPV-40T | 40 / 151 | 16 / 41 | 64 / 162.6 | 6 1/4 / 16 | 1" NPT | 70 / 31..8 |
| CPV-47T | 47 / 178 | 21 / 53 | 49 / 124.5 | 5 / 13 | 2" NPT | 78 / 35.4 |
| CPV-62T | 62 / 235 | 24 / 61 | 49 / 124.5 | 5 / 13 | 2" NPT | 96 / 43.5 |
| CPV-87T | 87 / 329 | 24 / 61 | 63 / 160 | 5 / 13 | 2" NPT | 134 / 60.7 |
| CPV-119T | 119 / 450 | 24 / 61 | 82 / 208.3 | 5 / 13 | 2" NPT | 160 / 72.6 |
| CPV-160T | 160 / 606 | 30 / 76 | 75 / 190.5 | 7 / 18 | 2" NPT | 389 / 176.4 |
| CPV-185T | 185 / 700 | 30 / 76 | 90 / 228.6 | 7 / 18 | 2" NPT | 453 / 205.5 |
| CPV-245T | 245 / 927 | 36 / 91 | 91 / 231.1 | 8 / 20 | 3" NPT | 488 / 221.4 |
TYPE:
CompTec Flanged-Captive Air
| Item # | CAPACITY | DIAMETER INCH CM | OVERALL HEIGHT INCH CM | HEIGHT INLET OUTLET TO FLOOR | CONNECTIONS | ASSEMBLY WEIGHT |
| --- | --- | --- | --- | --- | --- | --- |
| CPV-120F | 120 / 454 | 24 / 61 | 94 / 239 | 9 / 23 | 2" NPT | 316 / 143.3 |
| CPV-185F | 185 / 700 | 30 / 76 | 92 / 234 | 6 1/2 / 17 | 2" NPT | 383 / 173.7 |
| CPV-245F | 245 / 927 | 36 / 91 | 94 / 239 | 8 / 20 | 2" NPT | 466 / 211.4 |
| CPV-340F | 340 / 1287 | 42 / 107 | 91 / 231 | 8 / 20 | 3" NPT | 682 / 309.4 |
| CPV-460F | 460 / 1741 | 48 / 122 | 96 / 244 | 8 1/2 / 22 | 3" NPT | 750 / 340.2 |