Fleck 7000 Valve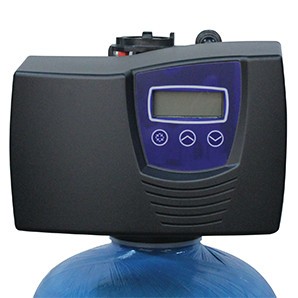 The most versatile, high-performance control valve in the water treatment industry. Designed and manufactured with the dependability, performance and features that you want and need. The 7000 control valve offers the highest service and backwash flows available for residential and light commercial applications in its valve class. The valve is manufactured from a durable fiber-reinforced polymer and features a series of optional high flow accessories. These include a quick-connect by-pass and a 32mm distributor system. With the advanced electronic controls the 7000 valve provides optical piston positioning, simplified wiring, along with the proven Fleck seal and spacer design. The 7000 offers technology and performance at an outstanding value.
This product is manufactured in the United States of foreign and domestic parts.

Features and Benefits
Fiber-reinforced polymer valve body for superior strength and durability, non-corrosive, and UV-resistant
Continuous service flow rate of 28 GPM with a backwash of 7 GPM
Backwash capability accommodates softener tanks up to 24" and filter up to 24" in diameter
Fully adjustable 3 or 5 cycle control for efficient and reliable water treatment system
Super capacitor for keeping time of day during power outage
Environmental protective cover for water resistance, corrosion resistance, and UV stability
Time-tested, hydraulically-balanced piston for service and regeneration
Optical sensor for precision cycle positioning
Soft water refill for a cleaner brine tank
Designed with double backwash for reduce hardness leakage
Diagnostics for historical valve performance
Programming stored in memory and will not be lost due to power outages
Accessories and Options
Filter or softener control valves
Brine cam auxiliary switch

Plumbing connections in .75"-1.5" NPT, BSP, and sweat
Fiber-reinforced polymer high-flow bypass valve
Variable reserve for increased efficiency
Programmable regeneration types for increased flexibility
Manual lever operations
NXT- Network controller uses on-board communication capabilities to link multiple valves (via off-the-shelf CAT3, CAT5, or better cables) for system types 4,5,6,7, and 9.
XTR- Offers a two-line, 16 character LCD backlit display for easy entering of master and user programing as well as view of diagnostics.
SXT-Large LCD display and user-selectable time clock or metered function; usable for filtration and softener systems
Certifications
Tested and Certified by the WQA to NSF/ANSI Standard 44 for Water Softener Performance.
Tested and Certified by the WQA to NSF/ANSI Standard 372 for Lead Free Compliance.