Pentair Fairbanks Nijhuis VTSH & VTSH-SCR Series Vertical Turbine Solids Handling Pumps
Pentair Fairbanks Nijhuis VTSH & VTSH-SCR Series Vertical Turbine Solids Handling Pumps
Pentair Fairbanks Nijhuis VTSH & VTSH-SCR Series Vertical Turbine Solids Handling Pumps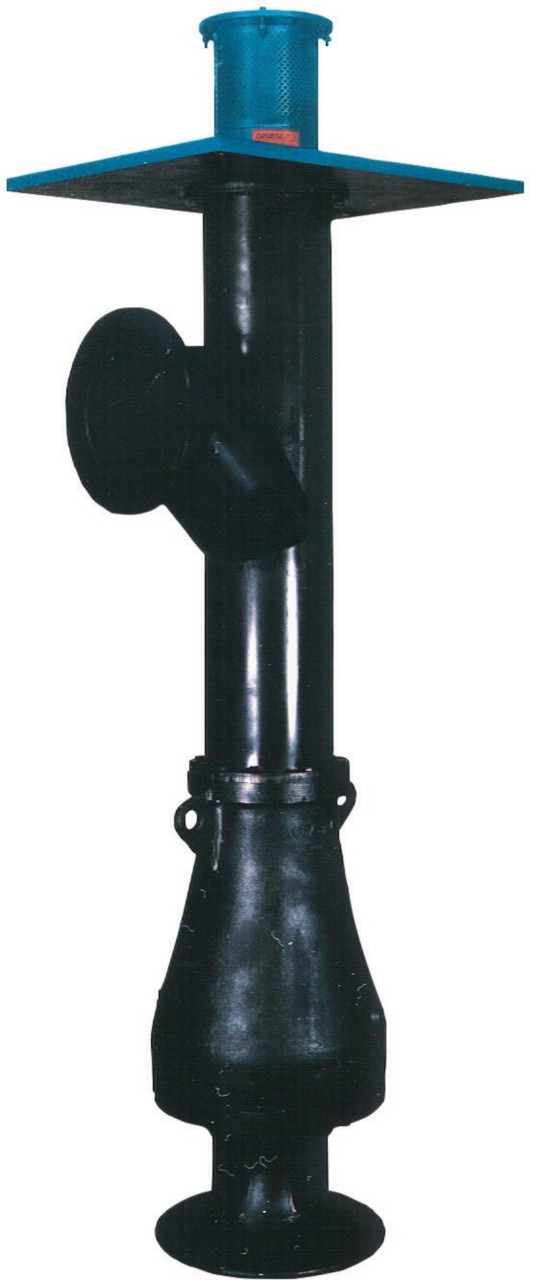 Fairbanks Nijhuis VTSH vertical turbine solids-handling pumps have proven experience in the pumping of solids, slurries and sewage. These pumps are specifically designed to pass solids, sludge, trash and long, stringy materials.
Eliminates the need for additional dry-sump, suction piping, dehumidification and sump pumps.
Reduces initial constructions costs. Save 40-70% compared to conventional wet-pit/dry-pit designs.
Ideally suited for the new trench-type self-cleaning wet well design.
Non-clogging. Highly efficient.
Design allows entire drive system and controls to be located above the flood plane.
Constructed of cast iron bowls and impellers and a stainless steel pump shaft.
Specifications
| Item # | DISCHARGE SIZES | Capacities | HEAD | SOLIDS HANDLING CAPABILITY |
| --- | --- | --- | --- | --- |
| VTSH | 8" – 12" (203 –305 mm) | 250 – 2950 GPM (57 – 670 m3 /h) | 6' to 50' (1.8 to 15.24 m) | 3" to 4.5" (76 to 114mm) |
| VTSH-SCR | Up to 48" (Up to 1220 mm) | 5,000-80,000 GPM (1,135-18,160 m3 /h) | 10' to 110' (3.05 to 33.5 m) | 3" to 8" (76 to 203mm) |
| Item # | DISCHARGE SIZES | Capacities | HEAD | SOLIDS HANDLING CAPABILITY |
| --- | --- | --- | --- | --- |
| VTSH | 8" – 12" (203 –305 mm) | 250 – 2950 GPM (57 – 670 m3 /h) | 6' to 50' (1.8 to 15.24 m) | 3" to 4.5" (76 to 114mm) |
| VTSH-SCR | Up to 48" (Up to 1220 mm) | 5,000-80,000 GPM (1,135-18,160 m3 /h) | 10' to 110' (3.05 to 33.5 m) | 3" to 8" (76 to 203mm) |