System:2 Mod Media™ PLM Series Aboveground Systems - TradeGrade
System:2 Mod Media™ PLM Series Aboveground Systems - TradeGrade
System:2 Mod Media™ PLM Series Aboveground Systems - TradeGrade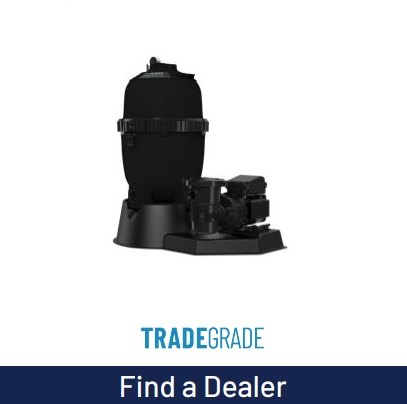 Spray-and-go simplicity.
The System:2 Mod Media PLM Series Aboveground System from Sta-Rite® is the ultra-capacity filter ideally suited for aboveground pools. The Mod Media System handles heavy dirt loads, prevents clogging, and captures dirt between cleanings. You can go entire seasons without having to clean your PLM aboveground filter.

Pressure gauge information is top-mounted for easy reading.
Split-tank design permits rinse-in-place cleaning.
Powerful and efficient OptiFlo pump is U.S. DOE compliant
Proprietary Totally Enclosed Fan-Cooled (TEFC) Motor saves and conserves.
Fiberglass-reinforced components for strength and durability.

Note: Operating Limits – designed for maximum continual working pressure of 50 PSI. Water temperature maximum 104°F (40°C).
Pumps and replacement motors that are single speed and one (1) Total HP or greater cannot be sold, offered for sale, or installed in a residential pool for filtration use in California, Title 20 CCR sections 1601-1609.

Specifications
| Item # | HP | Filter Area (sq. ft.) | Turnover Capacity (Gallons) | Purchase Options |
| --- | --- | --- | --- | --- |
| SRPLM100OE | 1 | 100 | 8 hrs. - 48,000 | Available Through Dealer |
| SRPLM150OE | 1 | 150 | 8 hrs. - 72,000 | Available Through Dealer |
| Item # | HP | Filter Area (sq. ft.) | Turnover Capacity (Gallons) | Purchase Options |
| --- | --- | --- | --- | --- |
| SRPLM100OE | 1 | 100 | 8 hrs. - 48,000 | Available Through Dealer |
| SRPLM150OE | 1 | 150 | 8 hrs. - 72,000 | Available Through Dealer |