MasterTemp® 125 High Performance Pool and Spa Heater - Buy Online
MasterTemp® 125 High Performance Pool and Spa Heater - Buy Online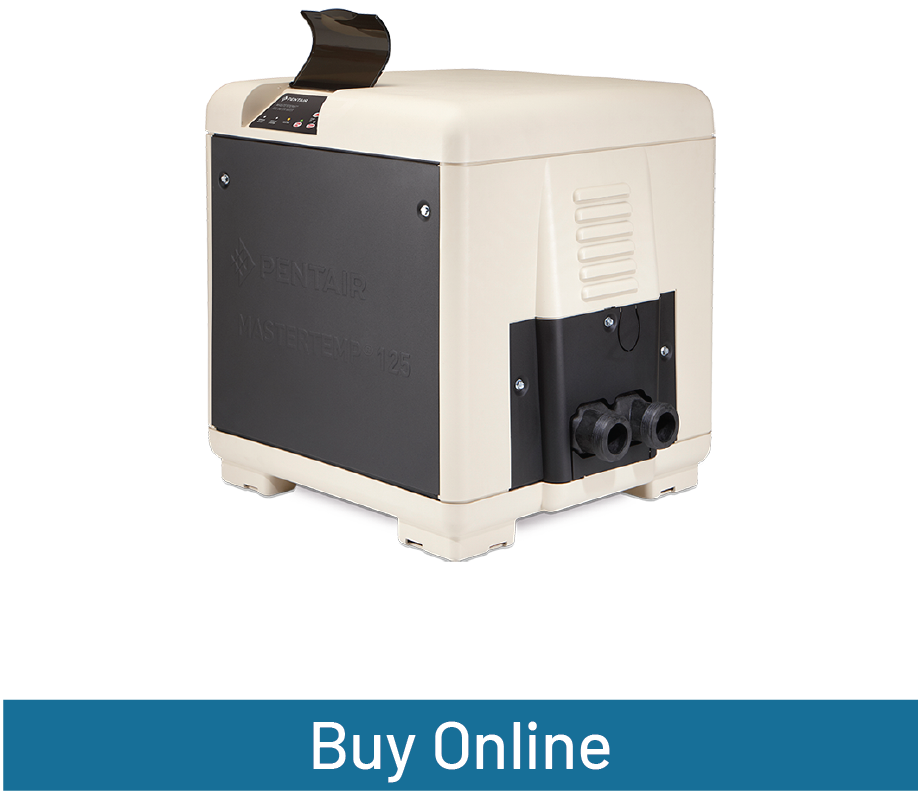 MASTERTEMP® 125 High Performance Heater
THE HIGH-EFFICIENCY, HIGH-TECH HEATER FOR POOLS UP TO 15,000 GALLONS
The MasterTemp 125 Heater provides energy-savings and advanced operating features that were only available from much larger heaters. With its revolutionary pre-mixed gas combustion technology, the MasterTemp 125 Heater offers 82% thermal efficiency, the highest in its class. The advanced LCD display/controller provides more information and better control.
High-performance, affordable heater with premium features
82% energy efficiency is highest in class
1-1/2 in. Plumbing connection — ideal for smaller bodies of water, including aboveground pools, spas and in ground pools up to 15,000 gallons
Pre-mixed combustion technology for ultra-fast heat up
Easy-to-use digital display/controller
Certified for low NOx emissions
Available in natural gas or propane gas
Lightweight: 80 lbs. — easy to handle and ship
Corrosion and UV-resistant enclosure
3/4 in. gas line up to 50 ft. from source
Certified for outdoor and indoor installations
For Air Intake Kit order part number 474845
Available only through Pentair authorized online retailers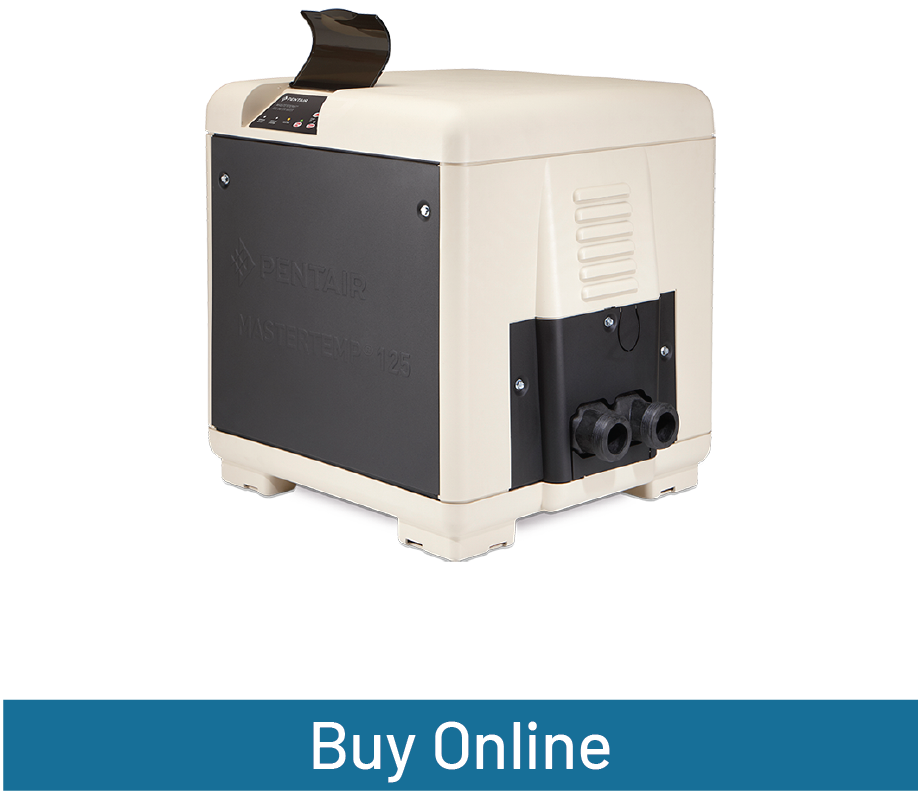 MASTERTEMP® 125 High Performance Heater
SKU#: Product2G_855387203368
QTY:
Homeowner and Pro Resources
Products beginning with EC- are exclusive to e-commerce sales. For warranty information please visit www.pentair.com/warranty.
Pentair Water Pool and Spa StaRite and Mastertemp pool heaters manufactured between December 22, 2020 and January 6, 2021 recall.
5 Benefits of Having a Swimming Pool
There are many benefits of having a swimming pool as a part of your backyard oasis, but here are five of our favorites
What to Do for Your Pool after a Power Loss
With power outages occurring from coast-to-coast for various reasons, many pool owners are finding themselves asking these questions.