Pentair Berkeley 6TSP Submersible Turbine Pumps
Pentair Berkeley 6TSP Submersible Turbine Pumps
Pentair Berkeley 6TSP Submersible Turbine Pumps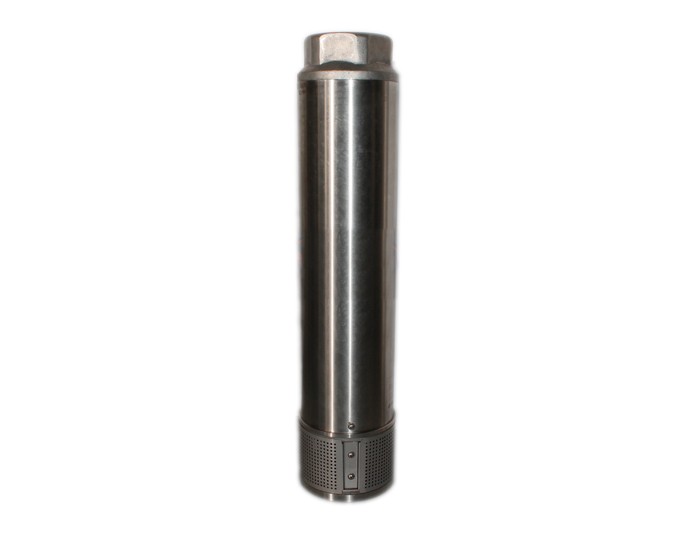 The 6TSP series pumps feature abrasion and corrosion resistant materials for maximum performance and longevity under the toughest operating conditions. Components are 100% lead-free, and meet all U.S. federal guidelines for safe drinking water.
Discharge - stainless steel investment cast, 3 FNPT Features 6 extra wide wrench flats for a secure grip when tightening to the drop pipe.
Standard Check valve - The poppet-style check valve helps protect the pump against backflow. The check valve can be easily removed if not required.
Shaft and bearing assembly - A ceramic upper bearing guide combined with a cutless rubber bearing protects the shaft from premature wear.
Impellers and diffusers - Noryl - Smooth and efficient performance, and superior sand handling.
Wear rings - 304 Minimizes re-circulation for increased pump performance and longevity.
Pump sleeve - stainless steel - Provides superior corrosion resistance when the pump is installed in harsh environments.
Lead guard - Easy installation, and protects the motor leads across the full length of the pump.
Suction bracket - stainless steel - Machined for both 4 and 6 motor registers. Bolt kits included for either motor size where appropriate.
Suction screen - Form fitted, provides corrosion resistance, and prevents particulates larger than 0.10 from entering the pump.
Motor Coupling - Designed to effectively divert debris away from the spline engagement area to maximize durability.
Specifications
| Item # | UPPER GUIDE BEARING | IMPELLERS & DIFFUSERS | WEAR RINGS | Shaft | MOTOR COUPLING | DISCHARGE CHECK VALVE LEAD GUARD SUCTION BRACKET SUCTION SCREEN | Primary Product Attributes | Primary Product Attributes |
| --- | --- | --- | --- | --- | --- | --- | --- | --- |
| 6TSP |   |   |   |   |   |   | | |
| Item # | UPPER GUIDE BEARING | IMPELLERS & DIFFUSERS | WEAR RINGS | Shaft | MOTOR COUPLING | DISCHARGE CHECK VALVE LEAD GUARD SUCTION BRACKET SUCTION SCREEN | Primary Product Attributes | Primary Product Attributes |
| --- | --- | --- | --- | --- | --- | --- | --- | --- |
| 6TSP |   |   |   |   |   |   | | |