Safety Brine Valve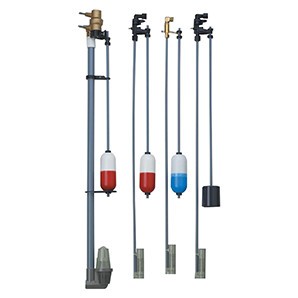 For proper filling or precaution against a brine tank overflow.
Float Fill System - When water gets to a preset height, the valve will shut off filling.
Brass Elbow - FFA and FFS describe in what direction the elbow points.
FFA - Fitting Faces the float Arm
FFS - Fitting Faces the mounting Stud
Noryl elbow has a swivel that is adjustable in both directions.
This product is manufactured in the United States of foreign and domestic parts.