Pentek SCBC-10 Series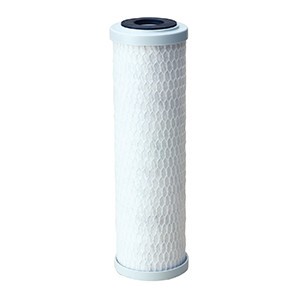 Pentek SCBC-10 Antimicrobial Carbon Block Cartridges are treated to inhibit biofilm and microbial build-up in the filter that can decrease product life. The SCBC-10 Cartridge is highly effective at reducing unwanted taste & odor and chlorine taste & odor from potable drinking water.
This cartridge is protected by a pre-filter designed to significantly increase the useful life of the cartridges by trapping sediments that typically plug carbon block cartridges. It is the ideal choice for a wide range of residential, food service, commercial and industrial applications.
Features and Benefits
Treated to inhibit biofilm and microbial build-up in the filter that can decrease product life
Reduces particles as small as 0.5 micron in size by mechanical means*
Premium, high-capacity bad taste & odor and chlorine taste & odor reduction
Enhanced dirt holding capacity