Top 10 Countries with the Healthiest Tap Water
Most of us take our water for granted; however, countless people lack the same clean, safe drinking water we enjoy in the western world. Certain countries specialize in clean drinking water, thanks to strict regulatory policies and fortunate environmental factors.
Ranking the World's Nations
According to the Environmental Performance Index or EPI, the following countries stand ahead of the pack when it comes to providing clean, healthy drinking water:

10. New Zealand: Thanks to strict treatment standards, New Zealand offers its 4.4 million citizens some of the planet's purest and best tasting drinking water.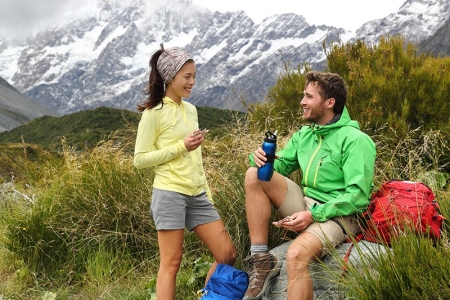 9. Germany: Germany enjoys some of the cleanest water in the world due to strict regulations that govern its water treatment plants.
8. Sweden: Although Sweden doesn't top the list for cleanest water, the nation's capital very well could. Fed by two separate treatment plants in Norsborg and Lovo, Stockholm enjoys some of the world's healthiest water, thanks to the latest water treatment technologies, which provide the city's 1.3 million residents with sparkling H20.
7. United Kingdom: UK water suppliers operate by the highest level of quality standards based on the advice of the World Health Organization and the EU drinking water directive. With Scotland in particular enjoying some of the highest quality water.
6. Italy: Italian residents enjoy pure water thanks to regular government testing, which analyzes tap water for pH levels, hardness, sodium, fluoride, nitrite, chlorides and dry solids at 180 degrees.
5. Austria: Austrian laws impose strict quality control standards on the country's drinking water, which comes from government-controlled supply facilities.
4. France: With some of the lowest levels of bacteria, French drinking water ranks as the fourth cleanest in the world.
3. Luxemburg: After drawing water from natural springs, Luxemburg's water treatment plants use ultrafiltration systems, which give the nation the third best tap water.
2. Norway: With regular quality checks and special programs that safeguard its water systems, Norway's citizens consume some of the world's purest drinking water.
1. Switzerland: With strict treatment standards and superior natural resources, Switzerland ranks number one for best EPI. In fact, Swiss tap water is as pure as its bottled water – but 500 times cheaper.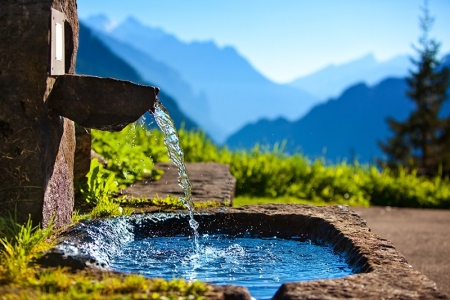 Where Does the U.S. Rank?
Although it may come as a surprise, the United States doesn't even come close to matching the water quality of the aforementioned nations. In fact, according to the World Health Organization, the U.S. ranks sixty-fourth in rural drinking water quality. For this reason, thousands of Americans use Pelican home drinking water systems to filter their tap water for cleaner, better tasting water. Simple, effective and affordable, these systems provide safe, pure water for a fraction of the cost of bottled water.

Disclaimer: The information on this website has not been reviewed by the FDA. Products offered for sale herein are not intended to treat, cure or prevent any disease or health condition. No medical claims are being made or implied. Contaminants mentioned are not necessarily in your water.