Angle Fittings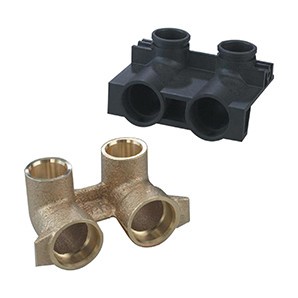 Angle Fittings
90° angle fittings reduce installation costs and minimize space requirements. Available in Noryl* and lead-free brass**. Used on residential valves between valve body and yoke or bypass.
* Noryl is a registered trademark of General Electric Company.
**As defined in the Federal Safe Drinking Water Act; the product also meets California Proposition 65 Standards.