You need a sump pump to protect your home from the catastrophic impact of flooding. But when the power's out, a standard sump pump can't do its job. And, if you're away from home, you won't know what's going on. You and your house will both be in the dark. An advanced Battery Backup Sump Pump System is the solution. You'll have a powerful battery standing by, completely separate from your home's standard power supply. When standard power fails, the battery kicks in, and can run your backup sump pump for days to keep your basement dry and your belongings out of danger.* Thanks to Pentair Home App, even when you're not at home, you'll never be in the dark on the status of your system.

Outstanding Outage Protection Time*:
Up to 6 days
11,500 GAL per battery charge
* Based on discharging a 20-gallon sump pit 4 times per hour on Premium models 
THE SMARTEST BATTERY BACKUP SUMP SYSTEM YOU CAN BUY.
12V Backup Sump Pump removes up to 2x more water per charge than competitive pumps
The Gateway easily plugs into your home's internet router modem
Smart charging technology works up to 5x faster and extends battery life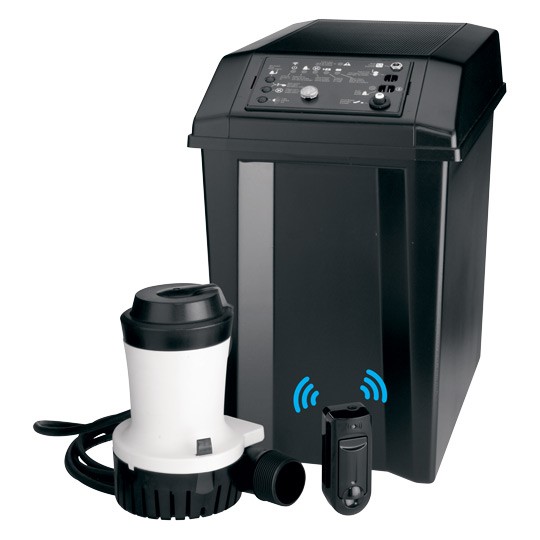 According to FEMA, just one inch of water can cause $25,000 worth of damage to a home.
A basement flood can damage your home's foundation, framing, drywall, plumbing system, electrical system, plus furniture and precious, often irreplaceable belongings.
The avergage flood insurance claim payment over the past five years was about $69,000.
WHEREVER YOU ARE, STAY IN TOUCH
Pentair Home App gives you total peace of mind that your home is protected! Be aware, be notified, be prepared, and be in control.
Battery Backup Sump Systems are available with a wireless remote communications option that provides extra protection and lets you use your smartphone, tablet or computer to communicate with your sump system, from anywhere. Pentair Home App will constantly monitor conditions, and send you text messages or emails when your basement is in danger of flooding. At home, or across the globe, you can check and test system status anytime. 
Home Power
Alerts you if AC power to your backup unit has been lost
Primary Pumps
Alerts you if there is a problem with debris in the impeller or a blocked discharge pipe
Internet Connection
Alerts you if your Internet connection has been lost
Secondary Pump
Alerts you when the backup pump is running
Battery Status
Alerts you when your battery has lost sufficient power to remove water
Water Level
Alerts you if your water level is rising and your basement is at risk of flooding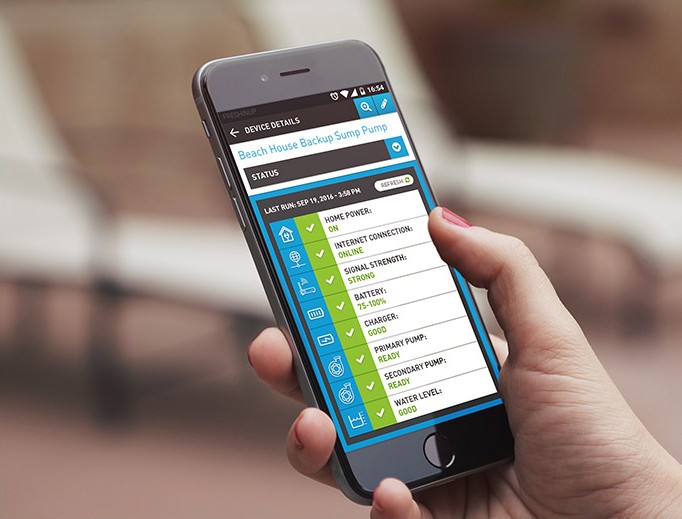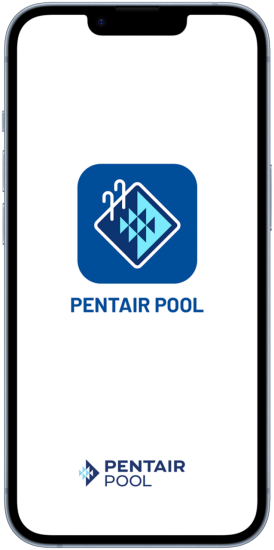 Download the Pentair Home App
Stay smart, connected and protected with the Pentair Home app. This product is one of a range of connected products from Pentair that gives you command of your home's water. From filter to flow, tap to pool, shower to sump pump, we help you move, improve and enjoy your water, with peace of mind at your fingertips. The Pentair Home range includes connected water devices that help ensure a continuous flow of softened water, protect your home from leaks and flooding, and control your swimming pool system and water chemistry. All from the easy-to-use Pentair Home app dashboard on your smart device.