Provides Fast, Easy Access
Color Sync™ Controller for Pentair Color LED Pool Lights offers pool and spa owners a fast, easy way to switch their favorite color modes. With connectivity with the Pentair Home App to access pool lighting from anywhere.

Why Our Color Sync Controller?
Flexible Interface
Control from your smartphone or direct from the ergonomic and easy-to-use control panel.
Advanced Programming Options
Weekends/weekdays, specify program runtime and save your favorite programs.
Pentair Home App Compatible
WiFi-enabled solutions provide convenient, smartphone control. From anywhere.
Twilight Convenience
Set your lights to automatically turn on at twilight without having to reset seasonally.
Compatible with All Pentair LED Lights
The Color Sync Controller extends the functionality and sheer impact of the Pentair family of LED pool lighting products.
Control Pentair Color LED Pool & Spa Lights using your Smartphone
WiFi Enabled - Compatible with the Free Pentair Home App
Suitable for Indoor/Outdoor Installation
Upgrade a standard light switch to Smart, Connected Light Control
Create Timers & Schedules to Control up to 7 Light Shows & 5 Fixed Colors
Control Multiple Pentair Color LED Lights (up to 300 W on one circuit)
Homeowner and Pro Resources
All The Pool's A Stage.
In Every Season.

There are many ways your pool will be uniquely yours – the shape, color and features – but your pool lighting is also another important feature that helps you express who you are and what you want to do with your pool.

WHAT IS THE PENTAIR HOME APP?

The Pentair Home app range of connected water management devices help you move, improve and enjoy your home's water. Ensure a continuous flow of softened water. Protect your home from leaks and flooding. Control your swimming pool system and monitor water chemistry. All from the easy-to-use dashboard on your smart device.
Receive alerts sent directly to your phone - and if you choose, your trusted water professional. * Plus, get tools and education from Pentair to help you know and manage the water in your home.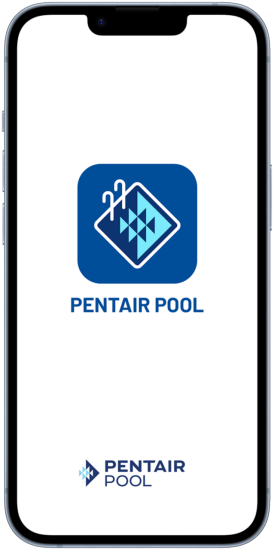 Information at Your Fingertips
Connected devices can help improve health and enhance our lives. The ChemCheck Water Quality Monitoring System works through the Pentair Home App, giving you a completely intuitive and connected experience for all your Pentair products. From product control to monitoring to real-time alerts, the Pentair Home App delivers convenience and peace of mind.