Poles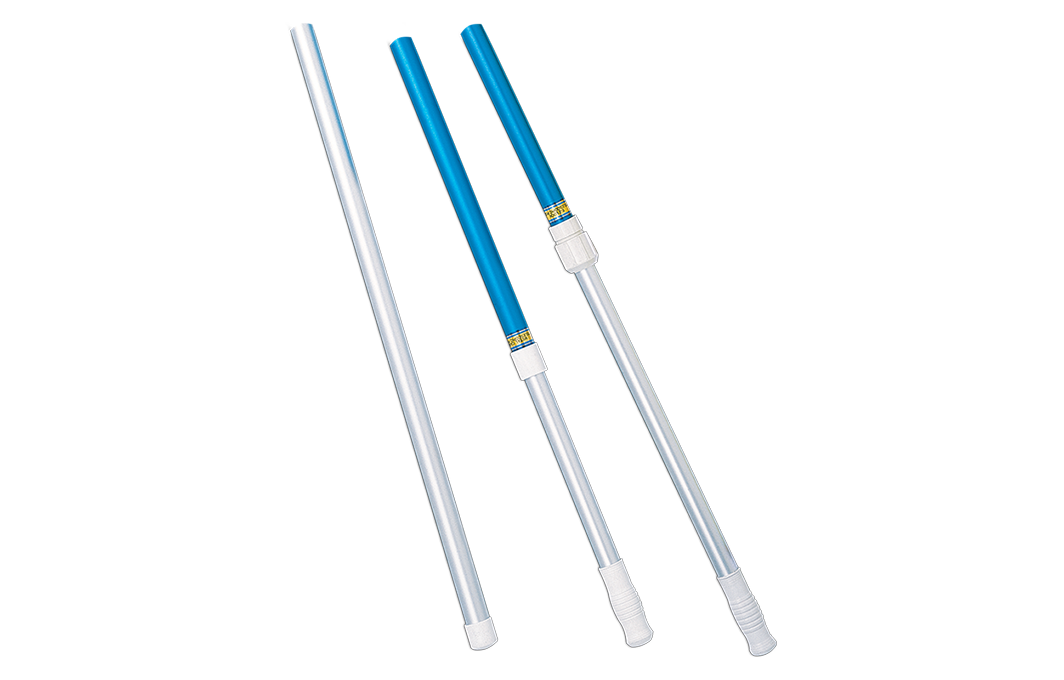 Keep Your Pool Clean and Inviting
Routine pool maintenance will help you keep your pool looking clean, sparkling, and inviting day after day. Having the right collection of pool maintenance products and accessories at your disposal helps cut pool maintenance chores down to size—leaving you more time to enjoy your pool with family and friends. Your builder will help you select the brushes and poles, hand skimmers, leaf rakes and traps, and thermometers to keep your pool sparkling clean and ready to go.
Telescopic Poles
Constructed of high quality drawn aluminum tubing. 
The 1-1/8 in. OD inside tube is clear anodized and the 1-1/4 in. OD outer tube is bright blue anodized. 
Each has a bicycle type vinyl hand grip and packed in a protective poly sleeve.
Fiberglass Poles
E-Z Lock compression locks are manufactured to withstand abuse.
Required for service pros in areas where protection from electrical shock is mandatory.
UV protective coating helps prevent splintering with age.