To close or not to close, what should you do with your pool?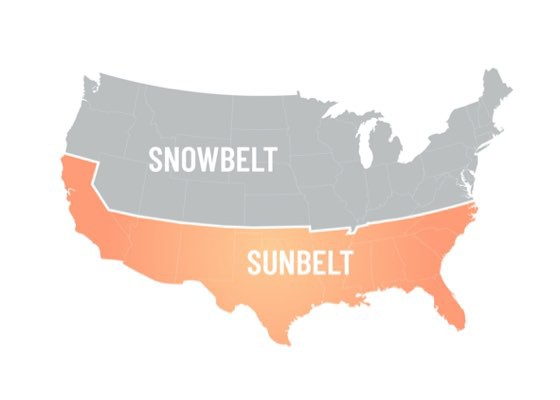 If you live in the Southeast or Southwest, where your terrain is considered a desert, Mediterranean or tropical, you live in the Sun Belt.
Inground and above ground pools of this region typically stay open all year round and do not need to close unless there's a chance of a cold front or winter storm that could damage your pool equipment and pool water chemistry.

SHOULD I KEEP MY POOL OPEN OR PARTLY CLOSE MY POOL?
No Closure Necessary
If you live in a state that averages 60ºF+ during the winter, there's no need to close your pool. Continue monitoring your water chemistry and enjoying your pool!

Partial Closure
If your average winter temperature is around 45 ºF throughout the winter, consider doing a partial or total closure. Owning a pool is an investment, and it's essential to protect your pool equipment from the chance of freezing temperatures, so you don't experience any equipment issues at the beginning of your next pool season.
If you are trying to determine what's best for your pool, consult with your pool professional, and they can provide the best recommendation for how you can winterize your pool. If a partial closure is the best option, follow these steps:
1. Don't lower the water level.
Keep your water level the same, so your water can continue to circulate and filter through the skimmers on the side of your pool.
2. Keep your pool equipment running.
If you choose to close your pool for a short time, keep your pool equipment running so on the off chance you have a heatwave, it's ready for you to jump in.
3. Balance your water chemistry.
If you choose to close your pool partially, you'll want to monitor and test your pool water every two to three weeks. With the fluctuation in temperatures, consider adding stain prevention or algaecide to help keep any algae or scaling at bay.

If you would like to learn more about how to monitor your pool water, check out "Five Indications Your Pool Water Could Use Some Love."
4. Continue to clean your pool.
Continually inspect your pool for debris so any fallen leaves or other fallen items don't affect the sanitation of your pool water.
5. Add a pool cover.
Adding a pool cover can help keep debris out of the pool and reduce the chance of evaporation of both your chlorine and pool water.
6. Remove pool equipment that isn't necessary for winter.
Consider removing robotic pool cleaners and booster pumps in case of nightly frost.

MOTHER NATURE CAN THROW A SNOWBALL
With climate change and erratic weather, ensure you have a freeze protection plan in place in the event of a winter storm or power outage. To help prepare you for the unusual winter storm, consider the following:
1. Monitor your weather
If weather experts show there's a chance of a cold front or winter storm heading your way, consider a full closure of your pool to help protect your pool equipment and the infrastructure of your pool.
If you don't have time to close your pool, we have a Winter Storm Pool Protection article to help you manage your pool in the event of a power outage or during a severe storm.
2. Keep your pool equipment from freezing in winter.
Keep your pool pump running

Setting your variable speed pool pump to manual mode allows the pump to continue running through the storm. Keeping your pool equipment running during a storm reduces the chance of water freezing in your pool plumbing and damaging your pool equipment.
Use your pool automation

The Pentair IntelliConnect® Pool Control Monitoring System can track your town's temperature with the built-in AccuWeather® app. When the air temperature is close to freezing, the app will alert your automation system to start running and continue until the cold weather is gone.*

IntelliCenter® Pool Control System has air temperature sensors that continually monitor your backyard temperature. When temperatures reach the range of frozen temperatures, the IntelliCenter kicks your pool equipment into high gear to lessen the chance of cracked or frozen equipment.
*If your wireless connection, Internet or the AccuWeather weather service website is not working the freeze protection feature will not be operable.

FIND A POOL PROFESSIONAL

If you are looking for local, professional advice on how to manage your pool during the winter. Use the Pentair Find a Dealer tool to connect with a pool professional who's a pool expert in your area.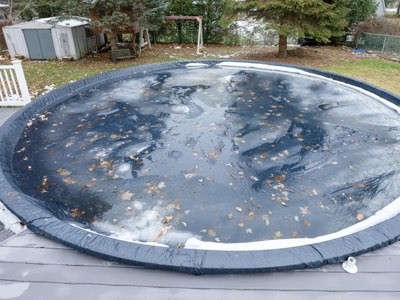 If you get snow, sleet or lots of rain, consider closing your pool. Follow these steps to close your pool for the winter.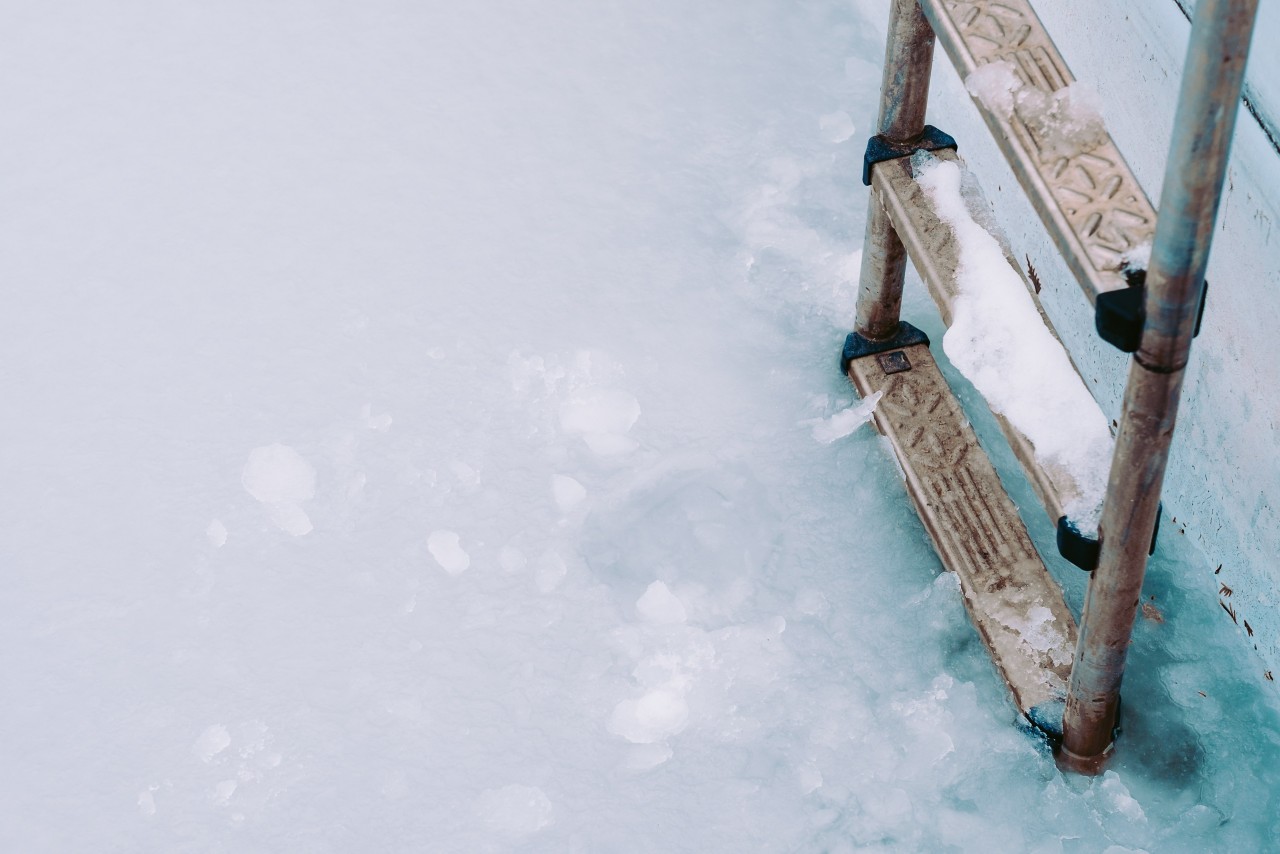 Sometimes a severe winter storm can roll through your area and affect your home and pool. Here how you can manage your pool in a power-outage.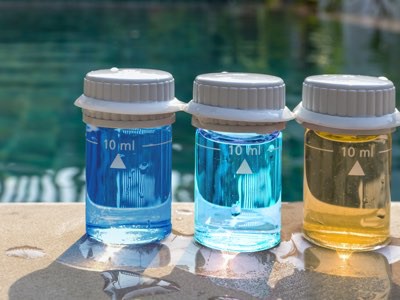 To keep your pool water crystal-clear and sparkling clean this season, here are five things every pool owner should recognize as signs their water needs attention.