How do I start my pool once the power is back?
When your electricity comes back on after an extended power outage, it's challenging to know what to do next when it comes to assessing the damage inside and outside of your home. Below, you will find Pentair's recommendations regarding inspecting your pool after a storm.
What to do
First things first, get on your homeowners' insurance agent and pool dealer's calendars.
It's imperative to be patient and to expect delays.

a. As soon as you can, connect with your home insurance agent to find out what your policy covers regarding weather-related damages and file a claim.
b. Simultaneously, contact your local pool dealer to schedule time for a pool professional to come out to your pool, assess the damages and provide estimates as appropriate.
 
Be productive while you wait.
While you wait for professionals to assess the damage, document what's broken yourself. Make detailed notes and take pictures of cracked pipes, products, equipment and the pool's interior and exterior.

a. What to include in your notes: Jot down the part numbers of the damaged pool equipment for easy reference. Pay special attention to your valves, pumps, filters and heat exchangers.

Note: anything made of plastic was likely most susceptible to cracking.

Scrub away the grime.
Since your pool hasn't been running, you may start to see algae build up on the pool's surfaces. To avoid potential damage you can purchase liquid chlorine from your local pool store. Incorporate the chlorine into your pool water, so you can use your pool brush to agitate and stir up stagnant water while also brushing the walls to keep algae and bacteria buildup at bay.
What NOT to do
Do not restart your pool equipment.
Do not turn on your breakers to restart your pool equipment. Turning the power back on before a pool professional can access the damage may cause further harm to your pool and equipment.
Do not drain your pool water.
Especially in areas where the water table is high, an empty pool can pop out of the ground by removing water from your pool. Fiberglass or in-ground vinyl liner pools should never be empty, as doing so can damage the integrity of the pool surface or liner, causing bowing and cracking.
Do not try to fix your pool equipment.
While it may be tempting, do not try to fix broken pool equipment on your own. Always consult a pool professional first to assess the damage.
Still no power?

Check out these helpful tips on how to manage your pool during a power outage.


Contact Your Local Pool Dealer
Pentair is here to help you during these unprecedented times. For more information on help assessing damage after the winter storms contact your pool dealer today.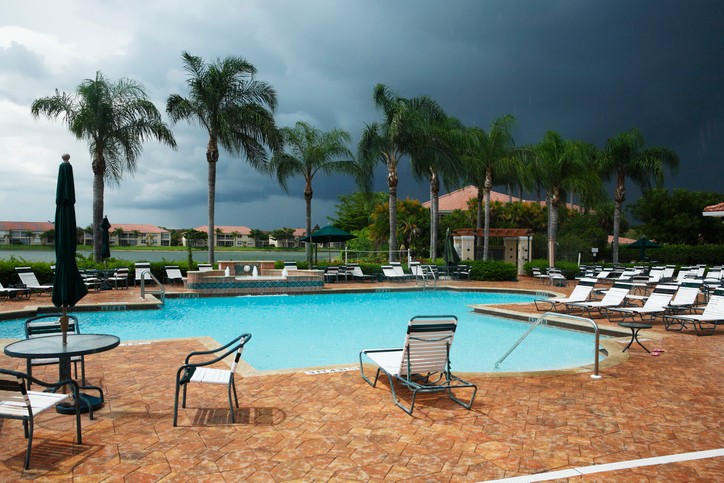 When you experience a power outage, take the proper poolside precautions so that it isn't "lights out" for your sun-soaked hangout.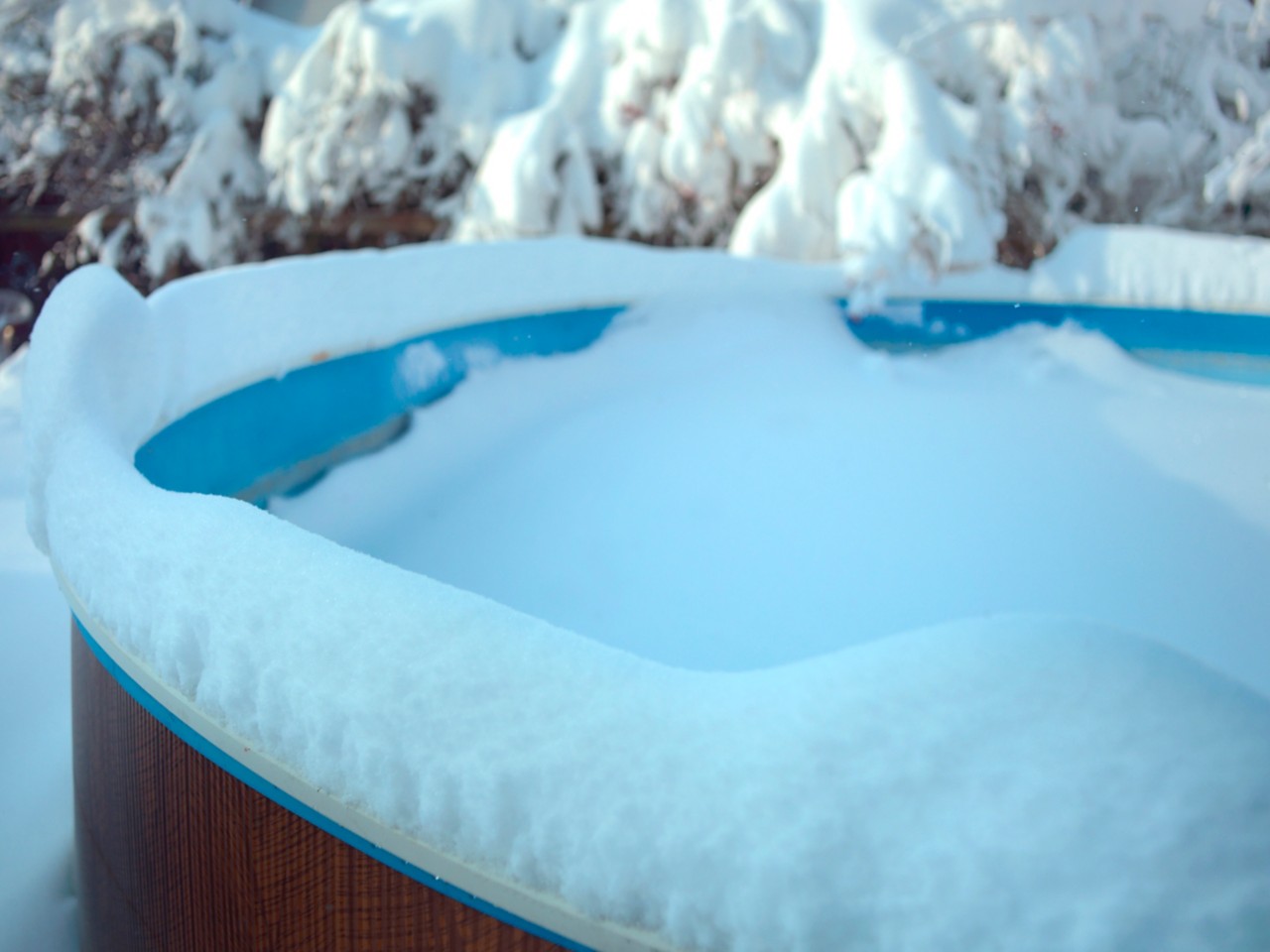 When you imagine a pool, freshly-fallen snow doesn't come to mind. Families should enjoy pools in hot weather because freezing temps and pools don't mix.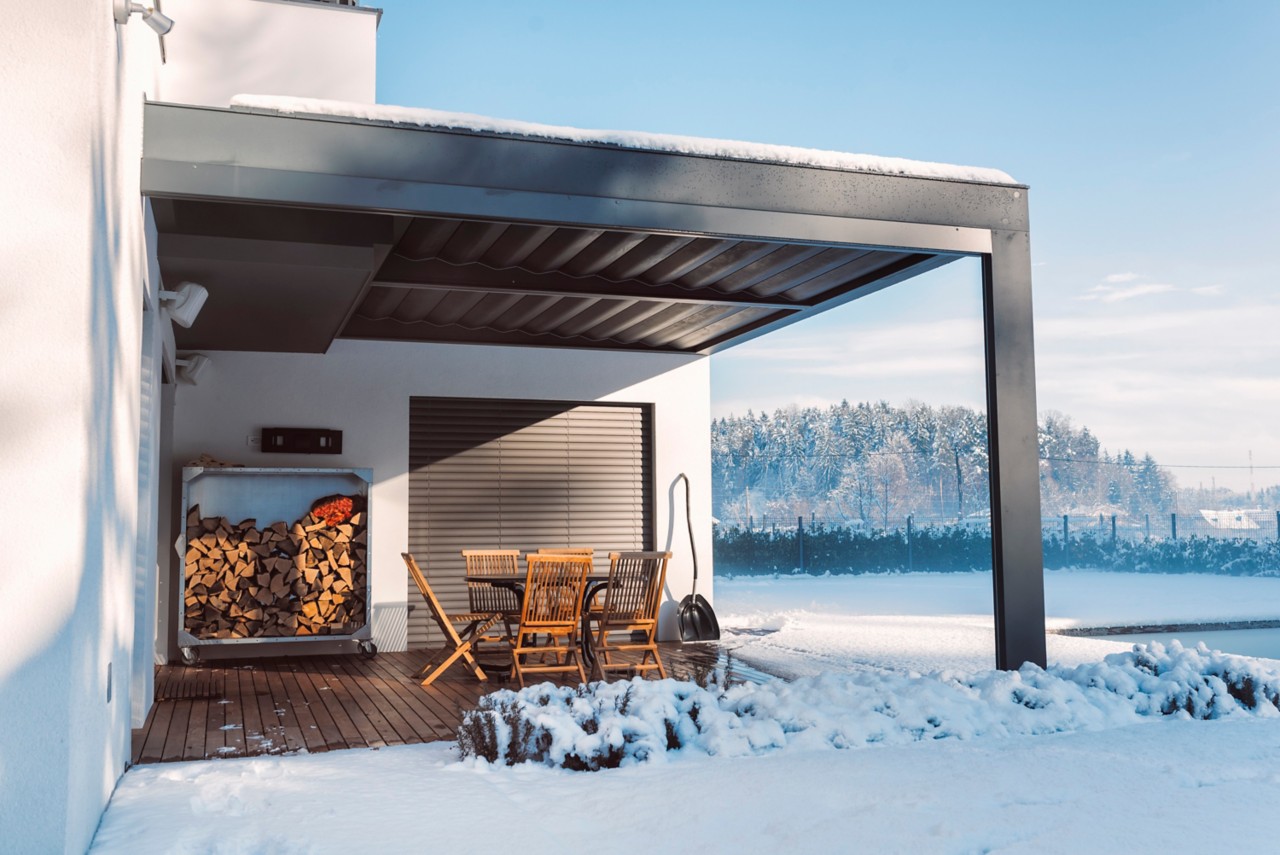 Proper winterization is the key to protecting your pool through the winter. If you're a DIY-er, follow the steps below to properly winterize your pool.
Follow us for more information