Link2O Is Moving To Pentair Home
The following product has not yet moved and users should not attempt to migrate their device:
Is the Pentair Home App a better experience than Link2O?

Yes, the new Pentair Home App features a better user interface, newer technology, more control over your Pentair devices and it's easier to navigate.
How do I create a new account?

From the Log In page, tap Sign Up to create a new account. Enter your email address and a strong password. Tap the check box to agree to the Terms of Service. Verify your email and then tap Login. If you already have a Link2O account, log in with the email and password you use for your Link2O account. Your Link2O devices and data will automatically show in the new Pentair Home App.
Do I have to switch?

Yes, Link2O is going to stop being supported in mid-August and it will transition to the Pentair Home App. We encourage everyone to download the App and start enjoying a better user experience.
My App is crashing. What can I do?

Make sure to update the address in your profile.
If you get an error when you enter your address, please enter the following temporary address:
293 S Wright St. Delavan, WI, 53115.

We will notify you when the issue is fixed and you can enter your own address.
Why can't I see any details or data about my devices?

Restart your gateway.
Restart the device.
I don't see all of my devices. What can I do?

 Restart your gateway.
If that doesn't work, simply tap 'Add a Device' in the App, select your product type, and follow the instructions to add it to your account.

Enjoy a new interface and better user experience with the brand new and enhanced Pentair Home App!
Link2O is transitioning to Pentair Home so you can benefit from a more intuitive, simplified and user-friendly experience as well as help you manage your Pentair devices enabling effective home water management. This new app sends you notifications to keep you in the loop for potential problems to your equipment no matter where you are.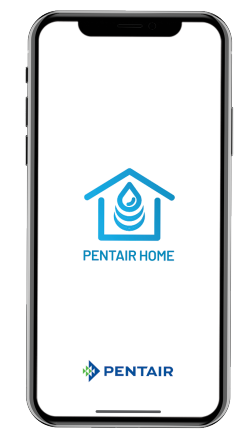 What's changing?
Take advantage of a fresh, streamlined look with more features. A full dashboard and alerts will help you better manage your home water systems. You will continue to be informed and in control with remote access to your Pentair devices.
When is it changing?
The transition is expected to take place in the Fall of 2020. Pentair is committed to being with you throughout this process to make the move as smooth as possible and we're providing customer support to make this experience a pleasant one for you.
Which products are moving?
Benefits
Access system status anywhere, anytime

Have peace of mind with the convenience of constant connection. Whether you are at home or away, with the Pentair Home App, you will get access to the status of your home's water systems.

Receive real-time alerts and alert history

Be in the know on the working status of your home's water systems. Pentair Home App continually monitors connected Pentair devices and sends notifications to alert you of any changes in operating conditions so you can take immediate action.

View system details and diagnose from afar

Make informed decisions and look after your equipment. Monitor critical system data on the performance of your Pentair equipment and troubleshoot issues. Access Pentair system support or connect with your local water professional at the convenience of your fingertips.
How Do I Make The Switch?
Pentair Home App is available for download in both the App Store® and Google Play™ Store. After installing the App on a smartphone or tablet, log in with your existing Link2O credentials or create a new account and follow any prompts to start enjoying the new experience. Search for Pentair Home and look for the following icon:
Products Moving from Link2O
Pentair Pentek® Well Defender (Moving Mid-August 2020)
State-of-the-art Pentair Pentek Defender technology detects issues and delivers notifications for common well water system problems. Get peace of mind with status updates available via the mobile app.

Pentair Pentek Intellidrive™ (Moving Fall 2020)
Maintain constant water pressure, regardless of how many people or appliances are using water at the same time!

Pentair Sump Pump Battery Backup (Moving Fall 2020)
Protect your most valuable investment! Constantly monitors system conditions and alerts you (by cell phone or computer) when your basement is in danger of flooding.

Pentair Pentek® Tri-­Larm™ (Moving Fall 2020)
With the Tri-­Larm looking after your home, you can be at ease knowing wherever you are you will be informed of a potential problem.

Pentair IntelliConnect Pool Control System (Moving Fall 2020)
With the IntelliConnect system, owners that have simple pools can now monitor and control their pool's functions conveniently and easily.

If you have any questions about your water system or Pentair Home App, send us a message!
To speak with one of our knowledgeable Customer Support Representatives, contact us at 1-866-PENTEK or 1-866-973-6835