FLOW 101: The Need-To-Know
Your pump is the heart of your pool. It's the source of flow – the amount of water moving through your pool. And moving water is clearer water. From filters to fountains, function to fun, flow is the fuel.
So Pentair pumps continue to evolve with game-changing innovations to keep your pool's flow at its best rate. That's why we're an industry leader when it comes to flow.
Flow Technology Worth Bragging About
Imagine a self-sufficient, sensorless pump with flow control. Pentair brought it to life. Our patented set-it-and-forget-it technology is like cruise control for your pool. Our variable speed and flow innovation automatically adjusts to your pool's needs, keeping it running smoothly. It can save you up to 90%* on your energy bills. What's not to love?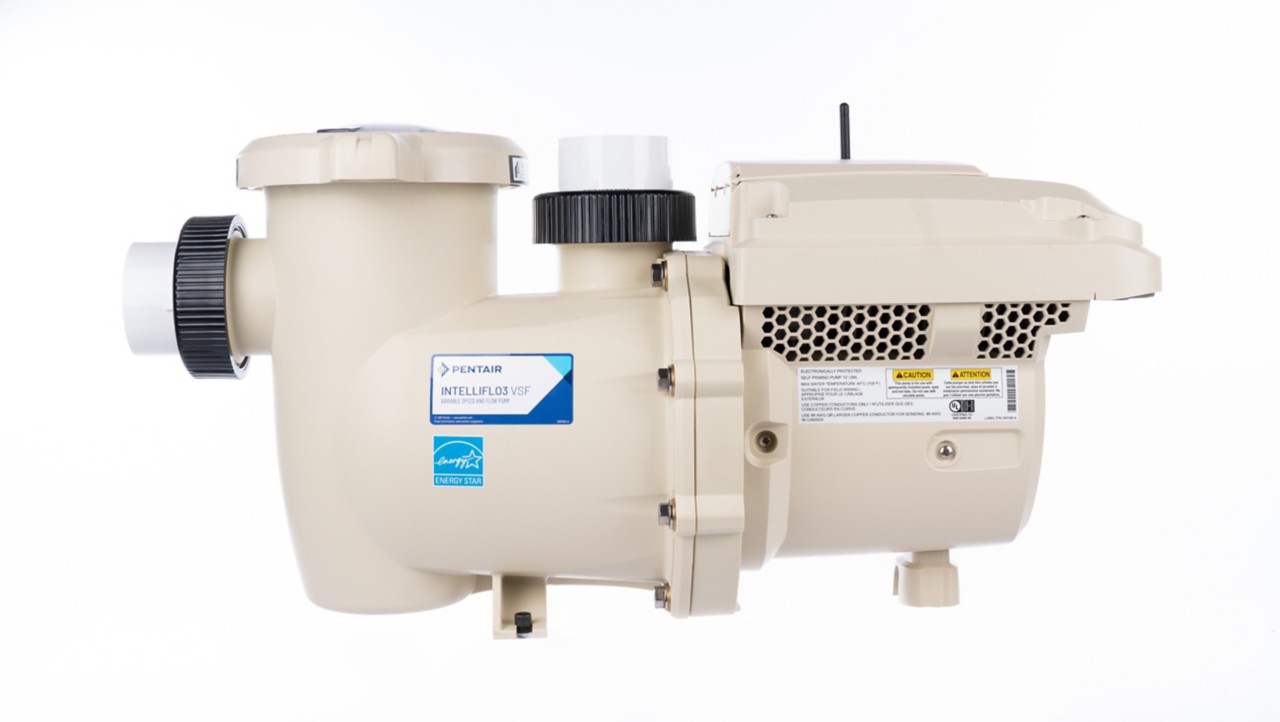 Variable Speed. Invariably Smart.
A pool is only as good as its pump. And to give you total control over your pump's speed, Pentair introduced variable speed technology to the pool industry. Lower speeds are better for equipment longevity, energy savings, and water quality. Higher speeds come into play when you need more performance or flow.
*Savings based on variable speed pump compared to a single-speed pump running 12 hours per day at an average of $0.16 per kWh In a 20,000-gallon pool. Actual savings may vary based on local utility rates, pool size, pump run time, pump horsepower, pump rpm, plumbing size and length, pump model, service factor and other hydraulic factors. Individual Weighted Energy Factor (WEF) scores and savings may vary by model.
The IntelliFlo® VSF Pool Pump

Introducing a smarter pool pump. With sensorless flow technology, your pump automatically adjusts its speed to maintain flow for optimal pool performance. Which means you can have peace of mind and confidence in better performing pool water.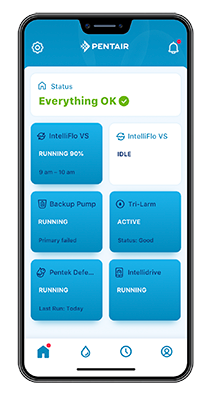 Connectivity takes your pool game up a splash.
With the Pentair Home app, you can monitor the pump performance or change the flow rate from anywhere, at any time. Get real-time alerts, should your pump need attention, connect with pool pros, and get tips to keep your pool smarts on full.