Pentair Fairbanks Nijhuis 1800, 2800 & 5800 Series Single-Stage Horizontal Split Case Pumps
Pentair Fairbanks Nijhuis 1800, 2800 & 5800 Series Single-Stage Horizontal Split Case Pumps
Pentair Fairbanks Nijhuis 1800, 2800 & 5800 Series Single-Stage Horizontal Split Case Pumps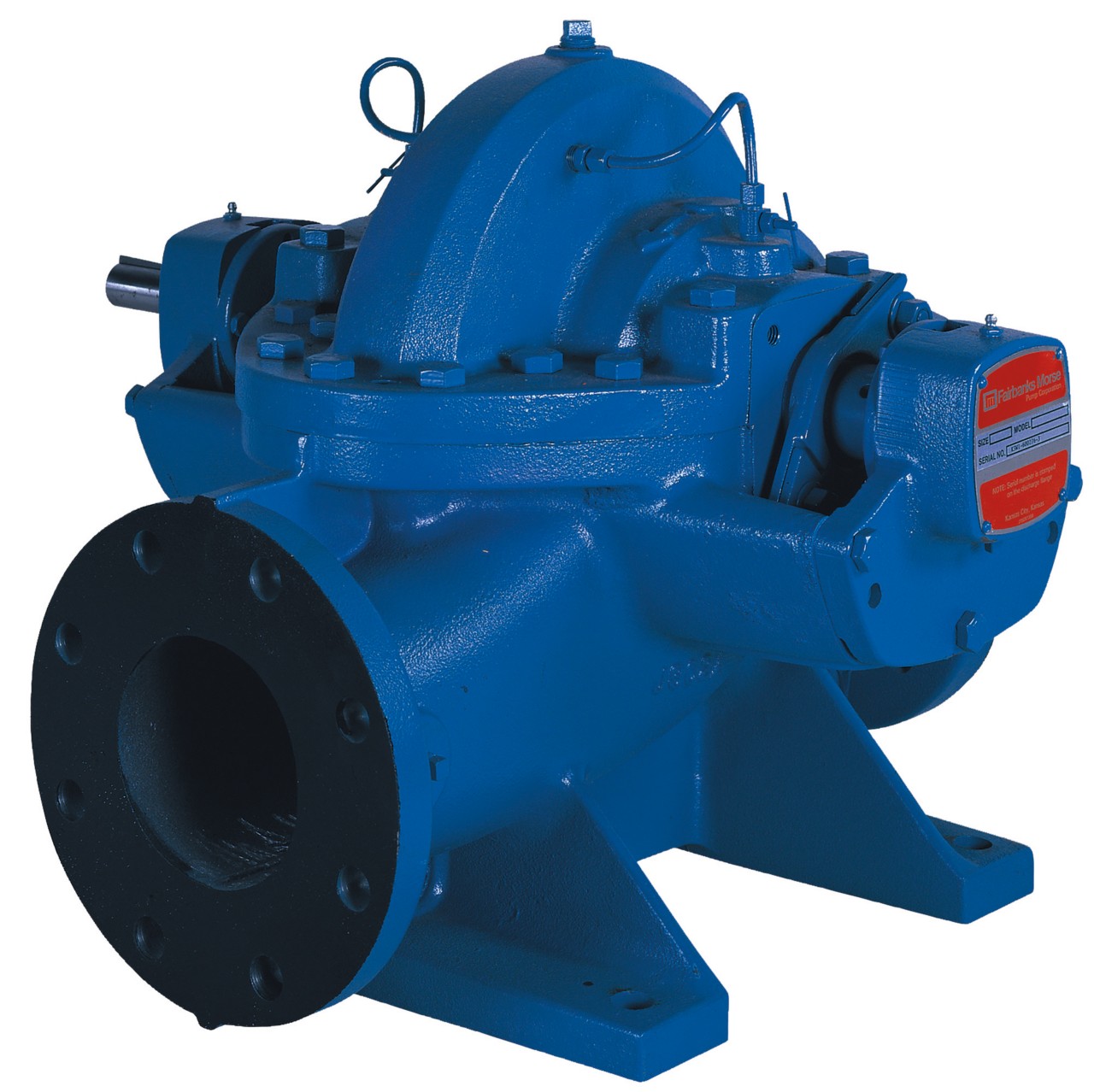 The Fairbanks Nijhuis single-stage horizontal split case pump offers long, reliable service with no maintenance. Designed for general liquid pumping and booster applications.
100 to 75,000 GPM (22 to 17,034 m3/hr) capacities 20 to 700 feet heads (6 to 213 m).
Markets served: Power plants, steel mills, chemical plants, paper mills, refineries, cooling and heating systems and water booster service.
High efficiency, low maintenance and quiet operation.
Smooth operation, balanced loading and locked-in-place rotating assembly.
Horizontal mounted pumps in discharge sizes from 2" to 36" (50 - 914 mm)in diameter.
Vertically mounted pumps in discharges sizes from 2 " to 14" (50 - 355 mm) in diameter.
Can be used with multiple types of drives.
Constructed out of cast iron, bronze, stainless steel or other machinable materials.
Specifications
| Item # | Capacities | HEADS |
| --- | --- | --- |
| 1800 | 100 to 75,000 GPM (22 to 17,034 m3/hr) | 20 to 700 feet (6 to 213 m) |
| 2800 | 100 to 75,000 GPM (22 to 17,034 m3/hr) | 20 to 700 feet (6 to 213 m) |
| 5800 | 100 to 75,000 GPM (22 to 17,034 m3/hr) | 20 to 700 feet (6 to 213 m) |
| Item # | Capacities | HEADS |
| --- | --- | --- |
| 1800 | 100 to 75,000 GPM (22 to 17,034 m3/hr) | 20 to 700 feet (6 to 213 m) |
| 2800 | 100 to 75,000 GPM (22 to 17,034 m3/hr) | 20 to 700 feet (6 to 213 m) |
| 5800 | 100 to 75,000 GPM (22 to 17,034 m3/hr) | 20 to 700 feet (6 to 213 m) |