Destroying Wastewater Debris
Pentair Myers V Series Grinder Pumps feature a patented axial cutter technology that easily slices through solids and trash found in domestic wastewater without roping or clogging. They come with plenty of standard features to make installation a breeze.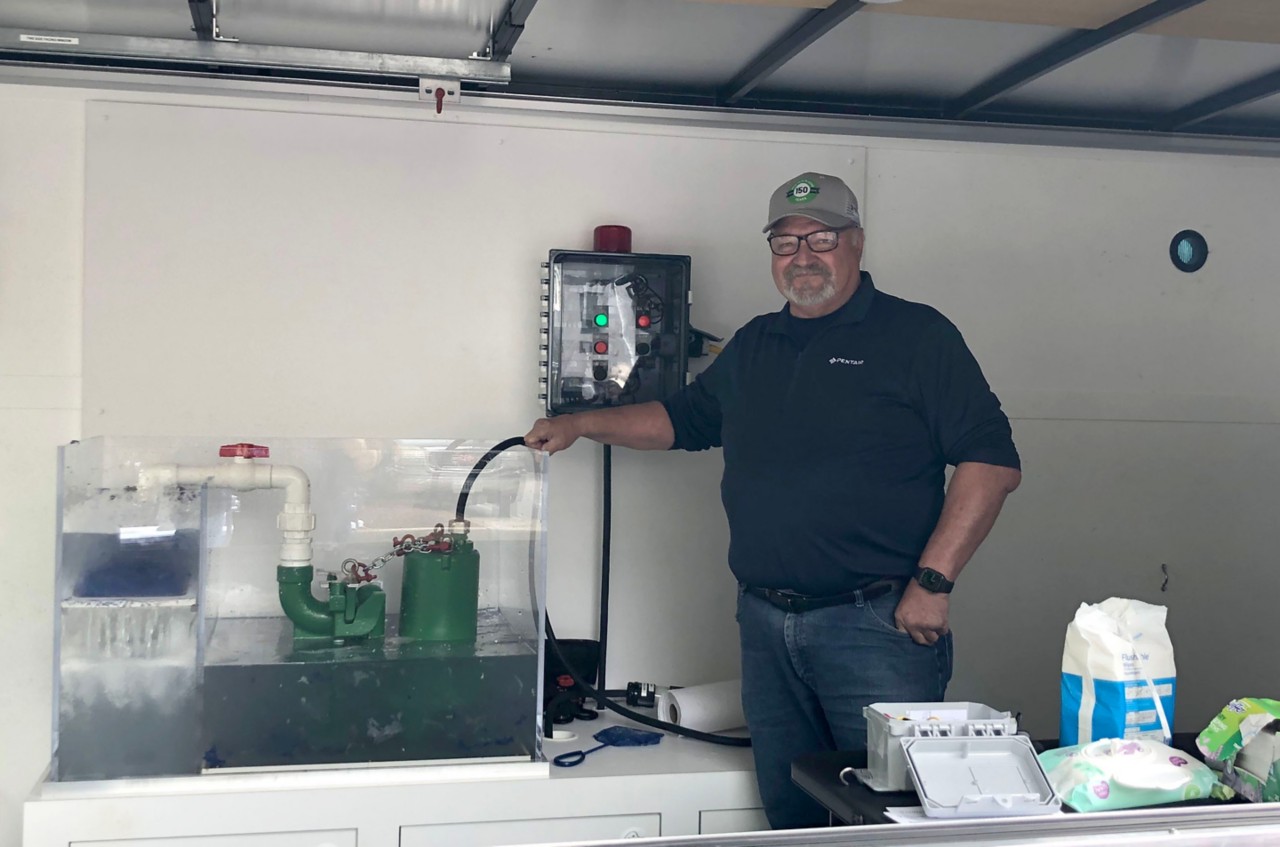 Live Demo
Hundreds of people already witnessed our grinder pump slice its way through jeans, mop heads, rope, and floor-sweeping pads. Do you also want to see our grinder pump in action? Sign up right away for a grinder pump Live Demo near you!
EXPLORE THE SCOPE AND IMPACT OF CLOGS
Clogs can be costly in both time and resources. From what it takes to overcome a sewer clog the size of eleven double-decker buses to other insights, this inspiring infographic can help you grasp the scope of this industrywide problem.
LEARN ABOUT OUR CUTTING-EDGE SOLUTIONS
Watch Steuben Lakes Regional Waste District (SLRWD), Straeffer Pump and Pentair in an educational webinar exploring their technology solution journey to solve the issue of clogs in their pump stations.

READ THE UNCLOGGED WHITE PAPER
Learn about the significance of clogs as an industry-wide problem, how to address sewer system clogs where they occur, and the evolution and advantages of grinder pump technology!

Leverage the resources that will help you combat clogs

Make educated decisions when learning about wastewater clogs and how the best grinder pumps can help you fight them.

FIND THE RIGHT PUMP WITH ENCOMPASS
Select and configure pumps effortlessly from a list of products to best fit your installation needs.
Locate your Distributor
Find distributors by zip code, state and county, as well as in Canada and internationally.