Want to Get the Job Done?

Need higher efficiencies, reduced corrosion, and better chemical resistance? Bingo! Pentair Vertical In-Line Pumps offer premium construction materials to exceed U.S. DOE energy standards, improve energy efficiency, and reduce maintenance costs.  It would be like you got a helper.

Trusted Brands

Install with confidence from our centuries of combined legacies in superior pump design and performance.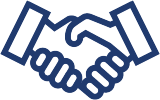 Supported Partners

Be empowered with helpful digital tools and programs to boost your business.

Space Saving Pumps

Enjoy energy efficiency and superior performance with a smaller footprint.
Need a helping hand?
Our knowledgeable customer service representatives are ready to assist you.
Pentair DOE New Standards

Understand the requirements, how manufacturers will meet them, and the tools available. Learn how to use the standards to save time, money and energy.