Pentair Pentek® XE-6 / XE-8 6" & 8" Submersible Motor Series
Pentair Pentek® XE-6 / XE-8 6" & 8" Submersible Motor Series
Pentair Pentek® XE-6 / XE-8 6" & 8" Submersible Motor Series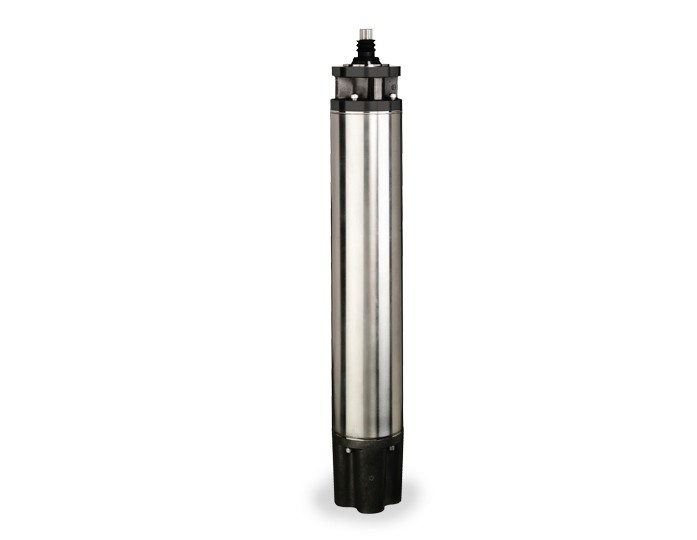 The Pentek XE-6 submersible motor combines outstanding performance and durability with innovative and advanced design features to provide the perfect solution for your submersible motor needs.
Encapsulated design - offers superior insulation, heat transfer properties, and stability to the motor windings.
Lower amp draw, higher efficiencies (vs leading 6" submersible motors) = lower operating costs.
EXCLUSIVE - Advanced Protection System - provides three layers of defense against sand and debris intrusion:
External sand slinger boot:
Features a labyrinth seal design to better capture any sand or debris, keeping it away from the shaft
Lip Seal:
Located below the sand slinger, providing an extra layer of defense
Mechanical seal - silicon carbide:
Excellent abrasion, wear, and corrosion resistance
Resists deflection in high-pressure, high-heat, and high-speed conditions
High thermal conductivity (heat dissipation)
Provides superior protection against sand intrusions
Thrust bearings - water-lubricated, Kingsbury-type. Thrust ratings are between 3% and 35% better than leading 6" submersible motors
Motor lead - 17' - potted connection, including ground wire. Non-jacketed wire assembly for easier handling and connections. Fully field replaceable.
Exceptional insulation rating (Class F) and temperature rating (95 F/ 35 C)
IP 68 protection rating
Vertical or horizontal operating orientation
VFD-compatible
Assembled in the USA
Specifications
| Item # | Horsepower | VOLTAGE PHASE | CASTINGS | MOTOR CASING | Shaft | FASTENERS | MECHANICAL SEAL | Diaphragm | AGENCY CERTIFICATIONS | WIRE |
| --- | --- | --- | --- | --- | --- | --- | --- | --- | --- | --- |
| 50248 | 5 through 50 | 200-208V, 3 PHASE; 230V, 3 PHASE; 460V, 3 PHASE, 575V, 3 PHASE; 230V, 1 PHASE | cast iron, epoxy-coated | 304 stainless steel | 17-4 stainless steel, NEMA-splined | 304 stainless steel | silicon carbide | nitrile rubber (spring-less design) | CSA | XLPE |
| Item # | Horsepower | VOLTAGE PHASE | CASTINGS | MOTOR CASING | Shaft | FASTENERS | MECHANICAL SEAL | Diaphragm | AGENCY CERTIFICATIONS | WIRE |
| --- | --- | --- | --- | --- | --- | --- | --- | --- | --- | --- |
| 50248 | 5 through 50 | 200-208V, 3 PHASE; 230V, 3 PHASE; 460V, 3 PHASE, 575V, 3 PHASE; 230V, 1 PHASE | cast iron, epoxy-coated | 304 stainless steel | 17-4 stainless steel, NEMA-splined | 304 stainless steel | silicon carbide | nitrile rubber (spring-less design) | CSA | XLPE |