Pentair Shurflo 477 Series Diaphragm Pumps
Pentair Shurflo 477 Series Diaphragm Pumps
Pentair Shurflo 477 Series Diaphragm Pumps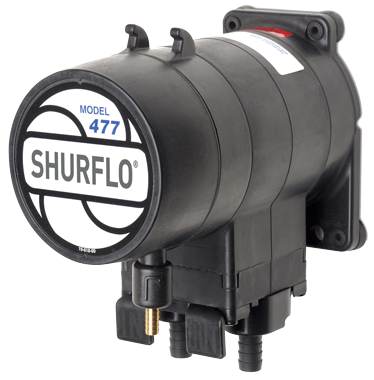 The Shurflo® 477 AODD pump is designed for the most demanding industrial applications. With a dual diaphragm design and pneumatic spool valve, it provides long life and consistent flow. The 477 series contains specialized elastomers, allowing compatibility with the most caustic or acidic fluids.
High-Efficiency, No-Stall Pneumatic Spool Valves for Long Life
Up to 10 GPM Open Flow @ 100 PSI Air
Pumps Handle Caustic or Acidic Fluids, Including High-Viscosity Fluids

Industry Standard Mounting and Ports

Can Run Dry without Damage

Specifications
Housing Material:
Nylon 6/6
Ports- Liquid:
1/2" & 3/4"
Distributor Package:
None