Main Content Starts Here
GET TO KNOW OUR MARINE SOLUTIONS
Through innovative product design, superior service and close customer relationships, our solutions support the growth of the marine industry and ensure the satisfaction of boaters around the world for more than four decades.

Trusted Brands

Install with confidence from our centuries of combined legacies in quality water disposal pumps.


Clever Craftsmanship

Engineered for performance.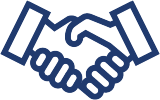 Supported Partners

Be empowered with helpful digital tools and programs to boost your business.
Marine Solutions
We've Got You Covered
Providing innovative, reliable and dependable products that exceed the expectations of every customer.

Get in Touch
We're here to help with any of your product inquiries.