Water Cuts a New Path in Home Design
Surrounded by nature and spanning a small stream, the aptly named Bridge House makes an undeniable statement: Modern living and the natural environment don't need to be at odds.
Situated in Los Angeles' Hancock Park, a neighborhood just south of Hollywood known for its architectural history, the Bridge House started as the brainchild of architect Dan Brunn.
Over the course of two years, Brunn worked with a network of innovative partners, including Pentair, to bring the house to life. The finished home is a testament to a new way forward in residential design.
The Story Behind Bridge House
Watch how water moves through Bridge House

Raised in Tel Aviv, Brunn developed an early appreciation for the city's Bauhaus-inspired architecture and focus on sustainability.

"Water is very important and rare," he said in our video interview. For Brunn, it was important that the Bridge House "use the water that's on-site and available, and in the most clever way possible."

That's where Pentair came in, helping the architect bring his vision to life with a whole home water solution to help ensure the water is managed as smartly and sustainably as possible, both inside and out.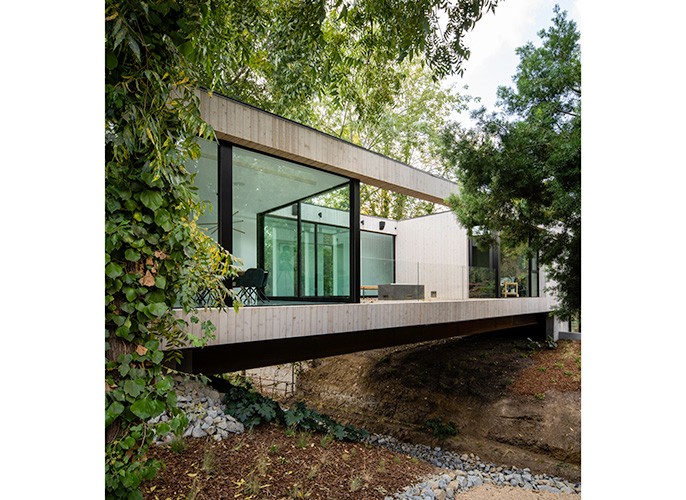 Stretched across a stream bed in urban Los Angeles, the Bridge House reflects architect Dan Brunn's vision to create a home that seamlessly connects to nature.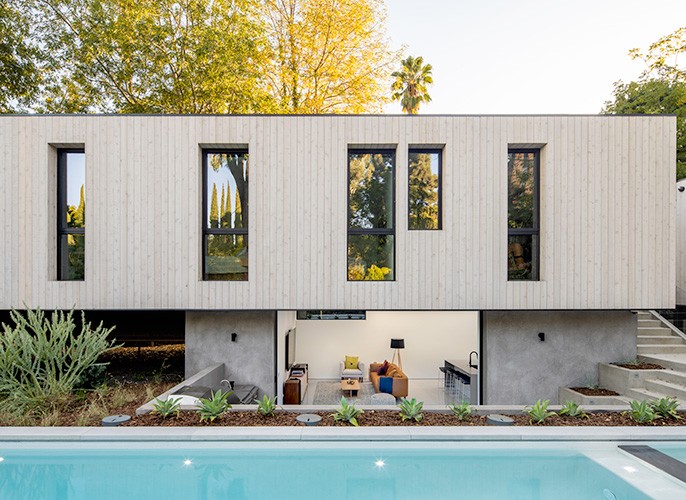 Bridge House effortlessly connects indoor and outdoor living.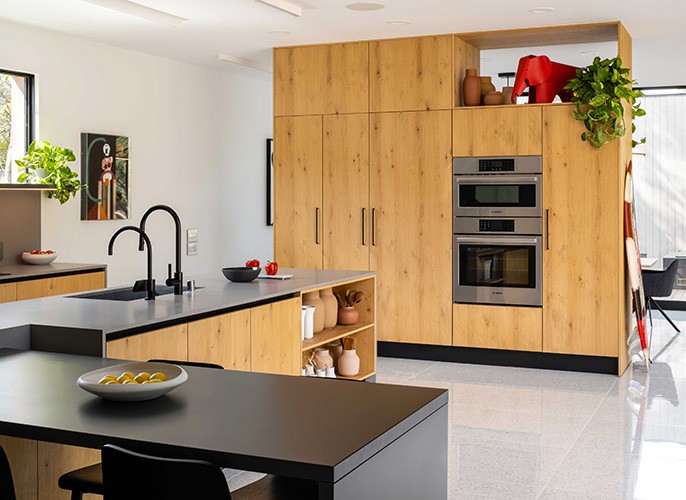 In the kitchen, reverse osmosis technology delivers cleaner, great-tasting water.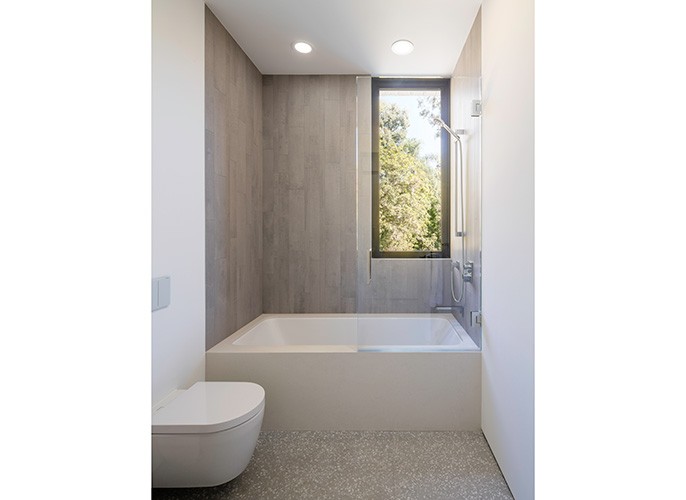 A whole house water treatment system reduces scale and residue from minerals and dirt, resulting in softer skin and hair and cleaner shower walls.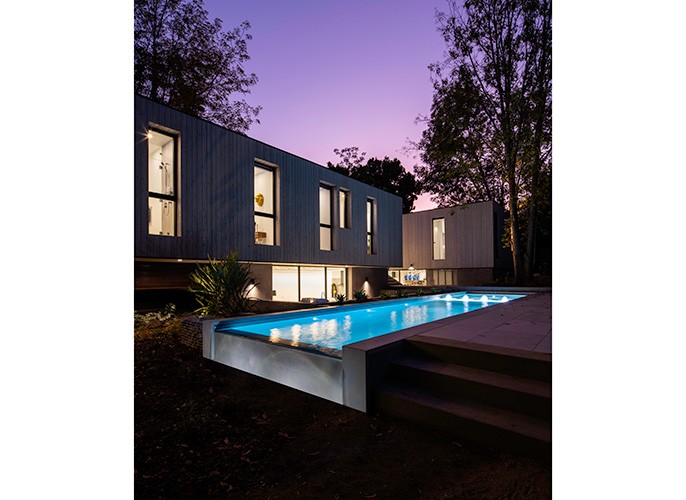 The infinity pool and spa experience is made easy and enjoyable with automation and smart, energy efficient systems.
From Bridge House to Your House
The same Pentair products throughout the Bridge House can make your own home more sustainable, including:
Plus, our touch-screen controller gives you easy access to all the most important water-saving features of your home at your fingertips.
The Modern Swimming Pool
The Bridge House also demonstrates how Pentair has modernized the home swimming pool with automated, energy-efficient systems:
"You don't want to be running a really strong pump all the time," says Brunn. "We're able to program the right flow at the right time with the right noise level. It's seamless and amazing."
More to Explore
We're proud to be a part of this incredible project. Explore our full line of residential water solutions for ways you can improve the quality and sustainability of your own water.
To learn more about Bridge House, sign up to receive updates from us via email. And, be sure to check out the official Bridge House website.