Fall is here and with it are cooler temperatures. Do you know how to care for your pool after you've enjoyed your final swim of the year?
Though you won't be using your pool until next year, you will still need to maintain it throughout the cold season. Year-round maintenance can extend your pool's life and help you get it ready faster when warm weather returns. 
Here are five tips on getting your pool ready for fall and maintaining it throughout the season: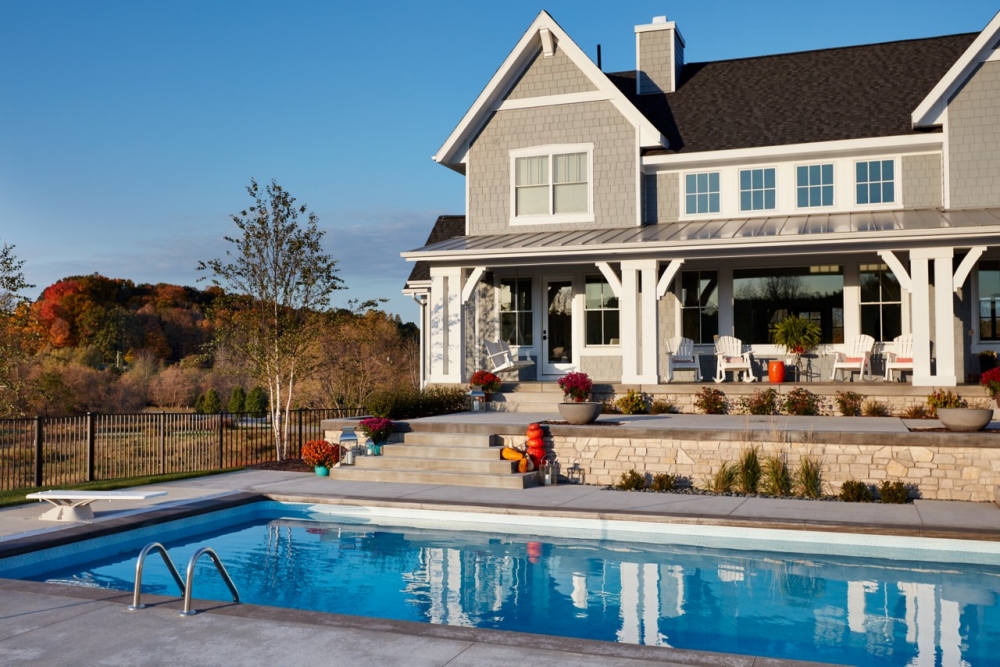 1. Routinely Remove Leaves and Debris
When autumn arrives, so do falling leaves and other debris. Make it a point to fish out whatever falls into your pool so that it doesn't clog your filter. Empty your skimmer regularly to keep the surface of the pool clean and run your robotic pool cleaner often to remove debris that settles on the bottom. 
If you need a pool cleaner, now's a great time to purchase. Our best rebates on pool cleaners, including the Prowler® 920 and Prowler 930 Robotic Pool Cleaners, are available through December 31, 2019. Learn more about our cleaner rebates here. 
2. Clean Your Filter
Pool filters are only effective if they're kept clean and clear of debris. Check your filter often and clean as needed. This helps keep your pool clean and increases the lifespan of your filter.
3. Calibrate Your Temperature Settings
If you have a heated pool and plan to do some cool weather swimming, now is a good time to inspect your temperature settings. Calibrating your settings now can help you save energy for the remainder of your swimming season.
4. Test Your Water
When temperatures start dropping and daylight hours are shortening, many pool owners may forget about checking the water level and quality because the water and chemicals evaporate more slowly. 
Even if you're not using the pool, the quality of your water can change as debris and leaves enter the pool (this is one reason why it's important to remove organic matter from your pool as soon as possible).  
Maintaining proper pH levels at all times will come in handy when you're ready to use the pool in the spring. It helps keep away harmful bacteria, algae, and other contaminants, which means you won't have to go through an expensive trial and error to make your pool water safe to use.  
5. Consider Making Needed Repairs
The fall is the ideal time to make any necessary repairs to your pool. That way, nothing will stand between you and a pool day when warm temperatures return.
Get ready for fall and contact your local pool professional today. Need a pool pro? Find one here!