As we swim into the fall months, you need to know how to maintain your pool in cooler weather. In particular, you might be wondering what temperature you need to keep your pool at to continue enjoying it as the weather gets cooler and the best way to keep it warm. Here's everything you need to know to enjoy your pool even in cooler weather: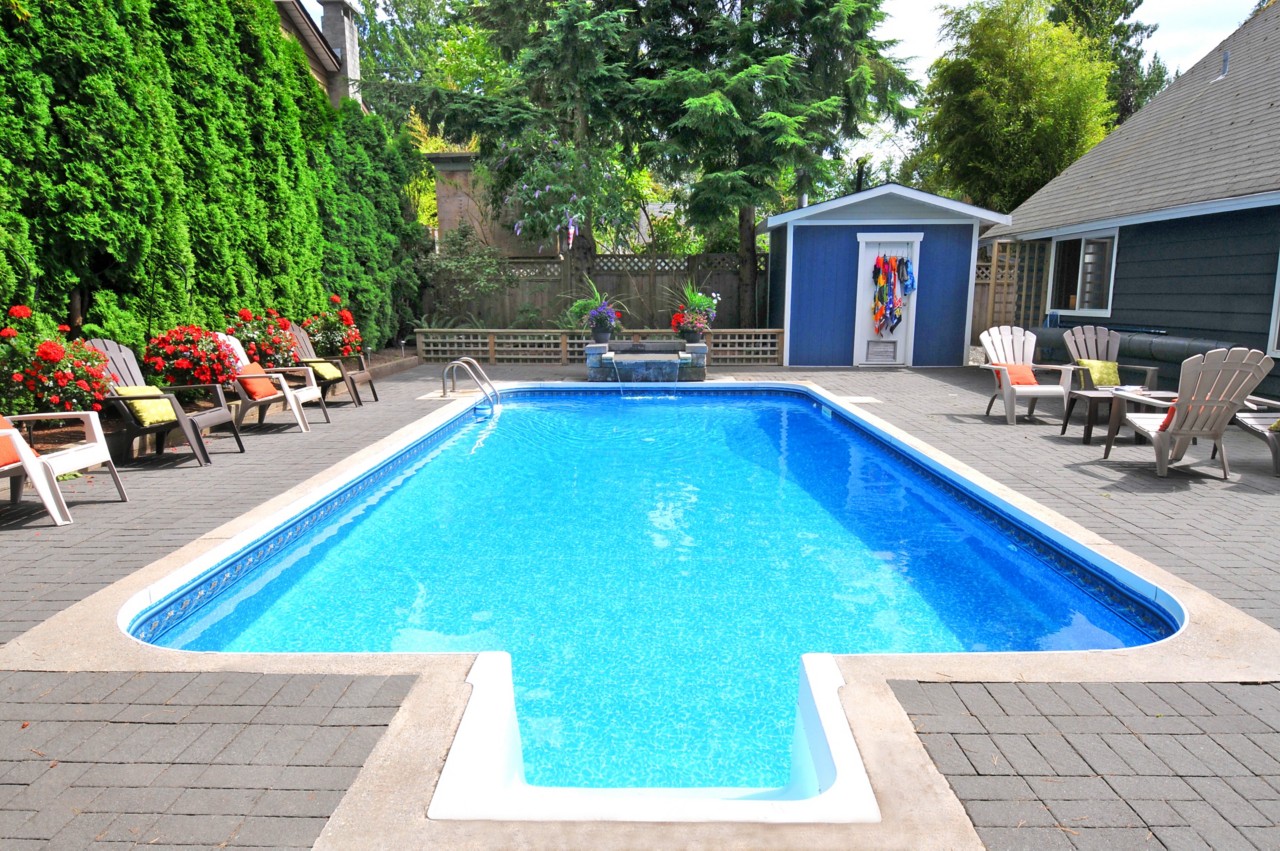 What's the ideal water temperature for autumn swimming?
The best temperature for your pool during the autumn months depends on several factors:
Who will be using it and what their personal preferences are.
What you'll be using it for.
Where you live.
For most people, 83-85 degrees is cool enough to be refreshing but warm enough to be inviting. For kids, 85 degrees often feels best as children tend to need slightly warmer temperatures than most adults. For competitive swimmers and those who use their pools for swimming workouts, 77-82 degrees will typically feel more refreshing. 
Additionally, think about the climate in your area in the fall. If you're still dealing with sweltering heat in autumn, keeping your pool on the cooler side will feel better. You might raise the temperature by a few degrees as fall progresses and the air grows crisp. If there's already a chill in the air by mid-September, you might prefer your water to be in the mid-80s by summer's end. 
So what type of heater is best for me?
This also depends on personal preferences, use and your geographic location. We manufacture an array of pool heaters to help meet all your pool heating needs.
For example, our UltraTemp® High Performance Heat Pump is super energy efficient, turning its water circulation pump on and off throughout the day to maintain the ideal temperature. We also offer gas heaters like the ETi® 400 High Efficiency Heater that achieve a 96% efficiency, meaning they transmit 96% of the heat generated directly into the water. Additionally, we offer the UltraTemp ETi® Hybrid Heater that combines the technology of the ETi 400 heater with tried-and-true heating methods of the UltraTemp heat pump for the ultimate in hybrid heating.
Whichever type of heater you opt for, look for energy-efficient options that will also prove economical for you. All of our heaters and heat pumps carry the TradeGrade designation meaning they must be purchased in-store from a pool professional. Learn more about what TradeGrade means for you and all of our TradeGrade products here.
Ready to dive into autumn with the right pool heater for you? Contact your local pool professional today. Need a pool pro? Find one here and enjoy a longer swimming season year after year!