Pentair Partner Resources
At Pentair, we value our professional network partners and are committed to providing the tools you need to make your job easy. Our resources are available 24/7 and are designed to help you grow and improve your business by providing ways to better leverage life's essential resource.
Tools and Products to Support Your Growth
Many benefits of being a valued Pentair Partner include valuable business and marketing tools designed to help improve your customer satisfaction and help increase your bottom line.
Need help accessing your accounts? Contact your local Pentair Sales Representative for assistance.
Distributor Portal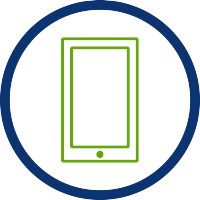 Your personalized one-stop shop for valuable resources with relevant content to enable your business's success.
A dedicated mobile app
Global search: search files and pages for keywords
Direct customer file sharing
Encompass Tool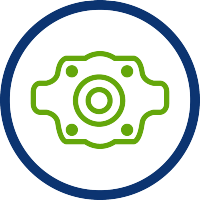 Experience a sleek and simplified pump selection process with streamlined information at your fingertips.
Access pump information and configurations with ease
Retrieve curve data and multi-speed curve generation
Enjoy full configuration capabilities from your mobile device
Distributor Locator
Pentair Distributor Locator helps customers find the right partner based on market and zip code. Connect with us if you need help with the following:
Ensuring your company information is current
New partner and need to add your information
Knowledge is power. Head to Pentair Academy to access live and recorded trainings to brush up on your pump knowledge. Visit our Pentair Printed Literature Fulfillment Storefront for our online library of collateral.
Pentair Academy
Sharing our knowledge about products, solutions, innovations, and industry trends is just another way that Pentair helps people access clean, safe water.
Webinars
Explore our webinar opportunities to learn more about how Pentair helps people with all things water, virtually.
Pentair Printed Literature Fulfillment
Our interactive, user-friendly storefront with an intuitive search function for streamlined access to printed materials is designed to be mobile and tablet ready 24/7.
Accomplished Pentair Brands
Our leading brands have decades to over a century of legacies in supporting the needs of you, your customers and your communities. Pentair provides dependable water solutions to help deliver the future of reliable, accessible, clean water.
For your convenience, we've rounded up a few valuable business resources.
You, as our partner, play a critical role in advocating the Pentair brand. So that you know how to use and refer to the Pentair brand in your own literature, websites and other communication materials, we've created these Pentair Channel Partner Brand Guidelines. These guidelines are designed to ensure the success of the Pentair brand while also maintaining the integrity of your company's own brand and business. You'll find the guidance and resources you need to bring your business-building efforts—and our brand—to life in a clear, consistent and unique way.
Questions? Let us help you.
Our dedicated Technical Support teams are prepared to assist you.