Pentair WellMate UT/CT Baffle Tanks
Pentair WellMate UT/CT Baffle Tanks
Pentair WellMate UT/CT Baffle Tanks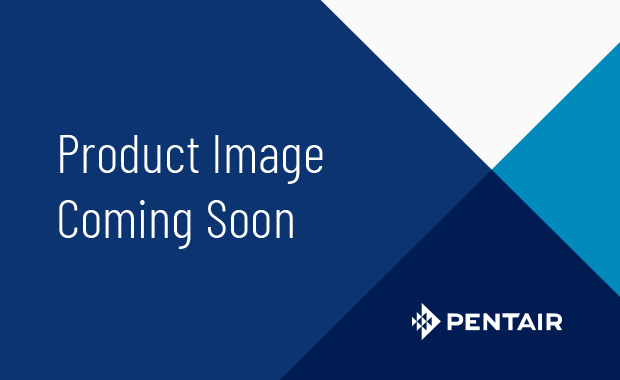 The WellMate Baffle tank from Pentair promotes uniform mixing and improved contact time in order to meet a .3 minimum baffle factor, as set by many health agencies. The distribution system in our tank provides for water to enter the bottom of the tank, distribute at the top of the tank, and exit at the bottom of the tank, providing maximum contact time.

One piece blowmolded polyethylene liner, no welds or potential leak points.
Filament wound fiberglass/epoxy matrix exterior; strong, lightweight, and corrosion resistant.
Top quick connect with push button air release; easily remove trapped air in the tank.
Residential, Commercial, Chlorination and Purification Applications.
UT/CT Baffle Tank Features & Benefits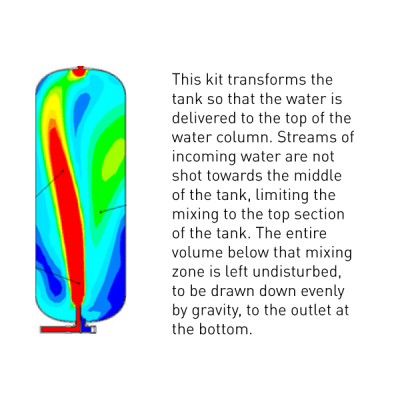 Specifications
CONNECTIONS:
1 1/4" Socket
MAXIMUM OPERATING PRESSURE:
75 / 500 / 5.0
| Item # | Description | CAPACITY | DIAMETER INCH CM | OVERALL HEIGHT INCH CM | HEIGHT INLET OUTLET TO FLOOR |
| --- | --- | --- | --- | --- | --- |
| 34784 | 1653 UT40 Baffle Factor | 40 / 151 | 16 / 41 | 57.25 / 145 | 1.5 / 3.8 |
| 34785 | 2162 UT80 Baffle Factor | 80 / 303 | 21 / 53 | 62 3/4 / 159 | 2 / 5.1 |
| 34786 | 2470 UT120 Baffle Factor | 120 / 454 | 24 / 61 | 72 1/4 / 186 | 2 / 5.1 |
| Item # | Description | CAPACITY | DIAMETER INCH CM | OVERALL HEIGHT INCH CM | HEIGHT INLET OUTLET TO FLOOR |
| --- | --- | --- | --- | --- | --- |
| 34784 | 1653 UT40 Baffle Factor | 40 / 151 | 16 / 41 | 57.25 / 145 | 1.5 / 3.8 |
| 34785 | 2162 UT80 Baffle Factor | 80 / 303 | 21 / 53 | 62 3/4 / 159 | 2 / 5.1 |
| 34786 | 2470 UT120 Baffle Factor | 120 / 454 | 24 / 61 | 72 1/4 / 186 | 2 / 5.1 |