Serve Your Guests the Best This Holiday Season—Starting With Great Water

Expecting guests this holiday season? Don't underestimate the significance of clean, pure and refreshing water when hosting holiday gatherings.
Preparing to host
When getting ready for visitors, using treated water to clean and prep means you need less soap and fewer harsh chemicals to get things clean. Plus, you can provide softer towels and sheets for your guests with Pentair-softened water, which also helps you serve dinner on dishware free of spots.
Pentair's residential water treatment products improve your water and help ensure it is free from impurities like residue, bacteria and sediment. No matter if you're wiping down your kitchen surfaces or making DIY snowglobes with the kids, you can enjoy peace of mind knowing the water is reliable, clear and fresh.


Cooking starts with great water
Did you know that the flavor and the texture of your cooking can change depending on whether you use filtered water or unfiltered water?
From soups and stews to breads and pastries, great water makes everything taste better. Put our smart water solutions to work when poaching eggs, defrosting your holiday turkey, or keeping your vegetables fresh and crisp.
 
And don't forget: Your favorite beverages start at the faucet, from a cup of coffee or hot cocoa to a carafe of cucumber water. Quality water in whatever beverage you choose will help quench your thirst and satisfy your guests.

Whether you have well water or municipal water, an in-home filtration system can help address odd smells and unpleasant tastes that may be present in your water. Pentair products are designed to reduce impurities so your food and drinks can live up to their great-tasting potential.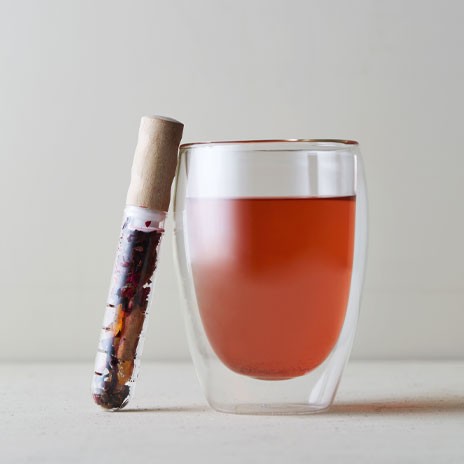 Great water is the foundation for any great-tasting beverage. Check out this delicious hibiscus tea recipe from lifestyle expert Danny Seo.

Giving back this holiday season

You'll know you're giving the best to your guests with great water, but you'll also be giving back to the planet by avoiding the use of plastic bottles and helping reduce waste.
At Pentair, we are committed to providing you with innovative, smart and sustainable water solutions for your home, so you can give your guests the best during the holidays while also reducing waste. So cross bottled water off of your shopping list and focus on the things that matter—like spending time with your loved ones.
Happy holidays from all of us at Pentair.