The United States Department of Energy (US DOE) has mandated that certain pump categories must meet a minimum energy conservation standard. A new performance metric, Pump Energy Index - PEI of 1.00 or less, is required to comply with the standard. The deadline for compliance is January 27, 2020. More information can be found at the Hydraulic Institute website and FAQ page.
A summary with equipment class definitions and images can be found at this informational website.
Pentair DOE Compliant HVAC Pumps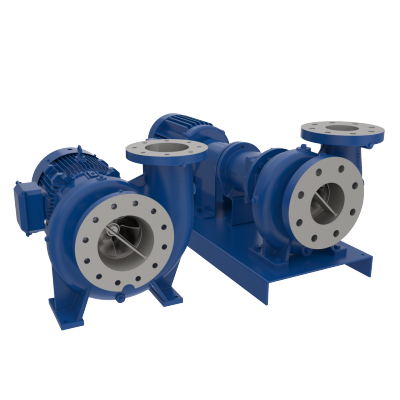 End Suction Flex and Close Coupled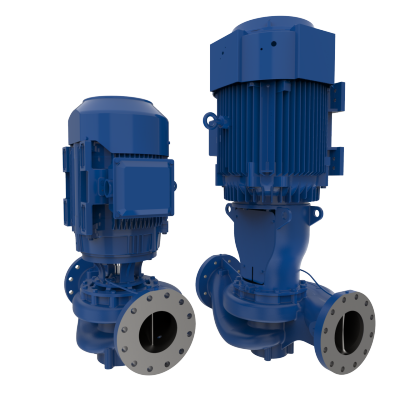 In-line Vertical Split and Close Coupled 
Place orders with the new performance curves available in the Encompass pump selector tool. Visit the Encompass Pump Selector Tool page to learn about its newest features. These redesigned pumps provide higher efficiencies and include many new shared features and standard upgrades.
Pentair Lunch and Learn Opportunities
Pentair is offering a series of Lunch and Learn presentations to help consultants, specifying engineers and Pentair authorized distributors better understand the following topics:
US DOE 2020 Requirements
HVAC Pump Basics
HVAC Pump Installation and Maintenance
Are you ready for these upcoming US DOE standards and what they mean for project requirements? Are you concerned you have a workforce that needs to get up to speed on pump basics? Are you looking for a convenient way to get training for your staff by pump experts?
If you've answered yes to any of the above questions, complete the form to request a Pentair Lunch and Learn presentation.
Once signed up, a Pentair Sales Representative will be in contact to coordinate the presentation accordingly. Please share the Lunch and Learn request page with your consultant and specifying engineer customers.
Efficient Pumping: Use 2020 DOE Standards to Save Time, Money, and Energy
Understand the new requirements, how manufacturers will meet them, and what options and tools are available.
Attendees qualify for a Certificate of Completion.
If you are an existing LearnUpon user, log into your account to access training materials.
If you are a new user, sign up today!