Powerful 4/10 HP Pump - FP0S3000X
The pump performs up to 41 GPM for quick dewatering. Designed for multiple reuse with durable reinforced thermoplastic, an oil free design, including a thermal overload protector to protect from overheating.
25' Industrial Cloth Hose - MHC25
The cloth hose has a large 1-1/4" diameter adapter or discharge which allows for fast water removal, a quick and secure attachment with corrosion resistant cam locks, that makes it easy to store when rolled up.
Convenient Storage Crate with Built-in Filtration
The create allows for easy storage and transportation. Small slots on crate act as a filter during use. 
Crate size: 15.75" (400mm) L x 11-13/16" (300mm) W x 12-23/32" (323mm) H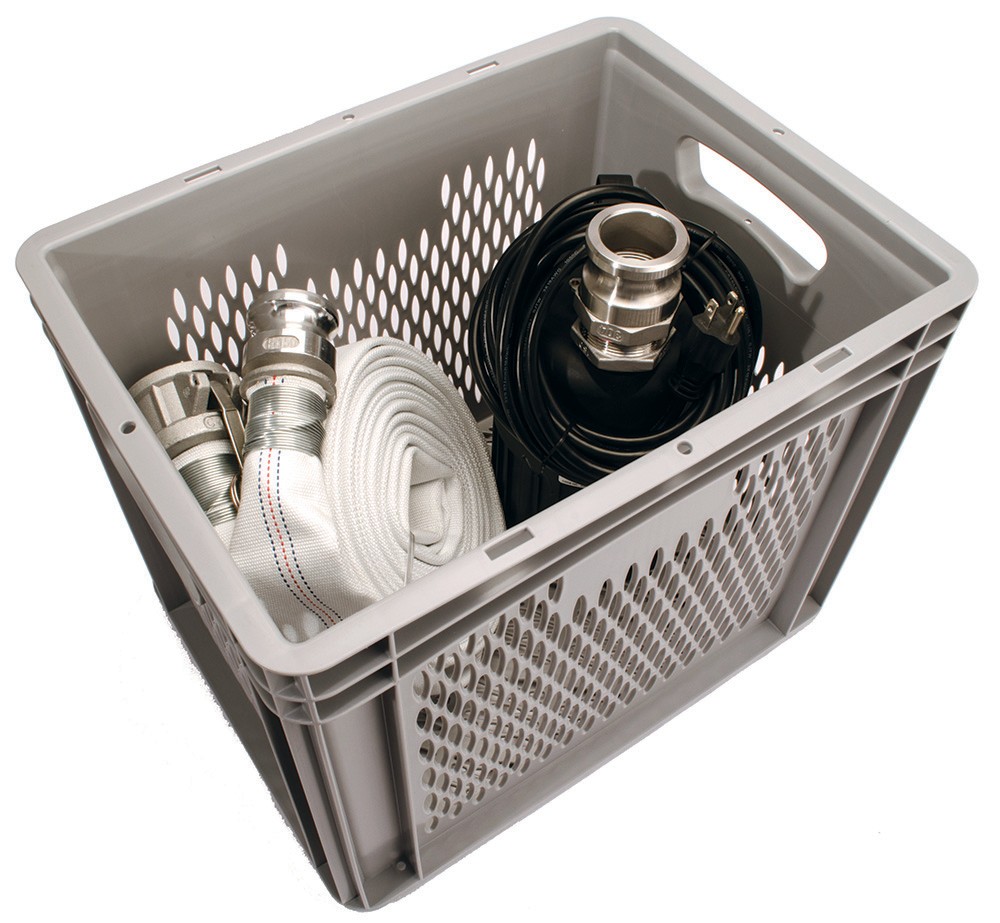 Prevent Damage by Acting Quickly with Immediate Water Removal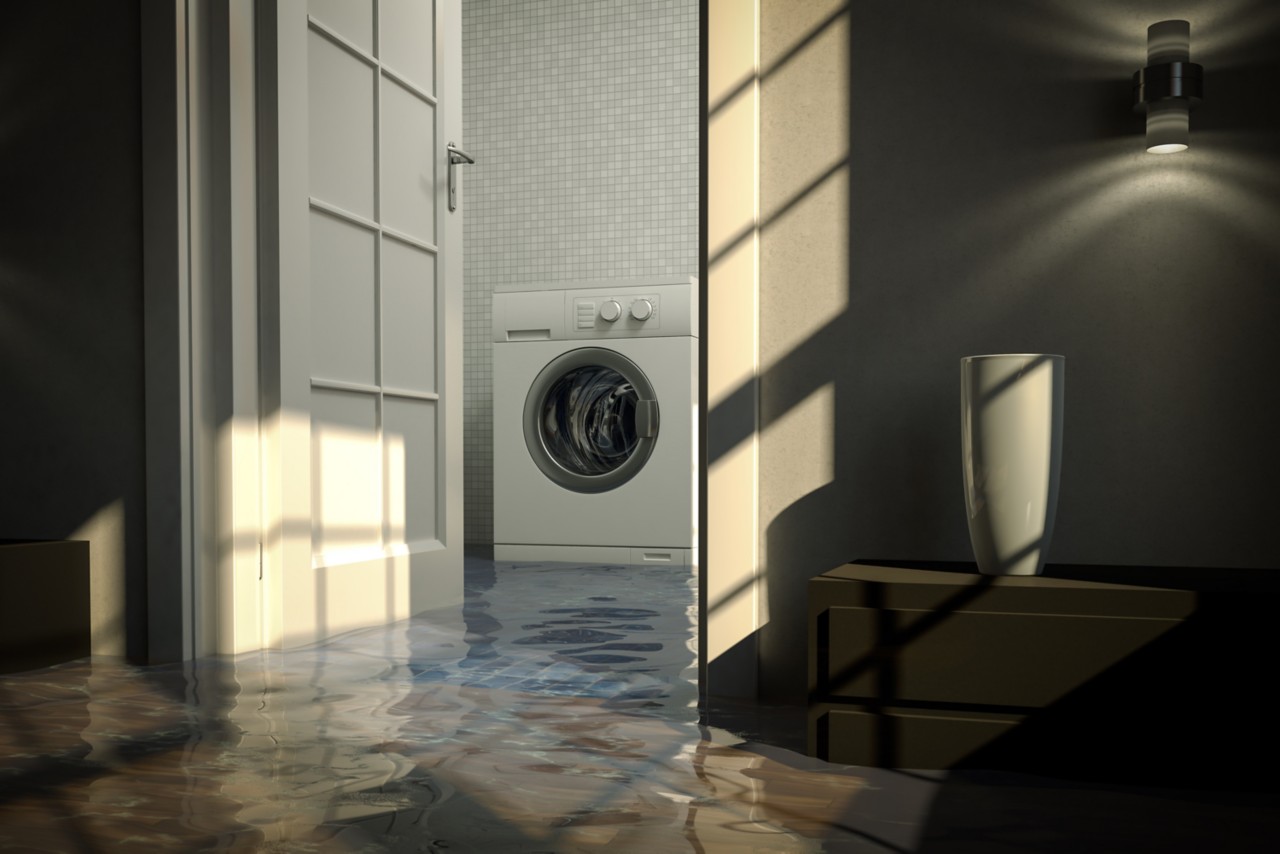 According to FEMA's document on Estimated Flood Loss Potential just one inch of water in your home can cost $27,000 or more in damages for a 2,500 sqft, one-story home.
By acting within 48 hours you can minimize the damage to structural elements and possessions in your home, by reducing the drying time to help to prevent mold, and secondary water damage.
Even if your basement only has an inch of water in it, or is just damp, it can cause costly damage.
Removing all of the water and drying out the area is the most important thing you can do to prevent damage.
If there is large amount of flood damage, you may want to hire a professional. Ask your homeowner insurance company for a recommendation.
PENTAIR FLOTEC FLOOD KIT IN ACTION

See how you can use the convenient flood kit to move water from where it shouldn't be and then easily store the kit until your next emergency.