Pentair Hypro TL08, TL12, TL16 Series ProCap Tank Lid and Ring Assemblies
Pentair Hypro TL08, TL12, TL16 Series ProCap Tank Lid and Ring Assemblies
Pentair Hypro TL08, TL12, TL16 Series ProCap Tank Lid and Ring Assemblies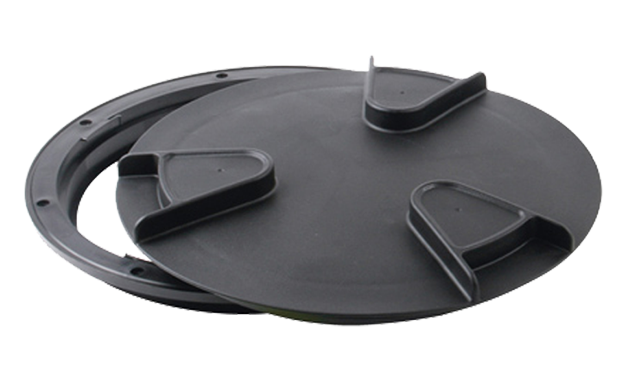 ProCap tank lids feature a rugged design that is easy to use and provides a safe and secure cover for a variety of tanks. All lids are made from sturdy polypropylene material to withstand harsh chemicals and ultraviolet rays.
TANK LIDS AND RING ASSEMBLIES WITH DURALOK™ TECHNOLOGY
Easily mounted on a flat surface, the ProCap tank lids are available as a solid lid, with a labyrinth breather, or a bullet breather
ProCap lid and ring assembly features DuraLok technology, a unique twist and lock closing system
DuraLok gasket included.
180˚ HINGED TANK LIDS WITH DURALOK TECHNOLOGY
Easily mounted on a flat surface, the ProCap tank lids are available with a labyrinth breather or a bullet breather
ProCap hinged tank lids feature DuraLok technology, a unique twist and lock closing system
Lids come standard with a locking hasp for added security
The 180° hinged design allows the lid to open completely for easy tank access
EPDM lid gasket is included
12" Models: TL12-0006, TL12-0007, TLP-0018
18" Models: TL16-0006, TL16-0007, TLP-0023