Pentair WellMate Low Profile Tanks
Pentair WellMate Low Profile Tanks
Pentair WellMate Low Profile Tanks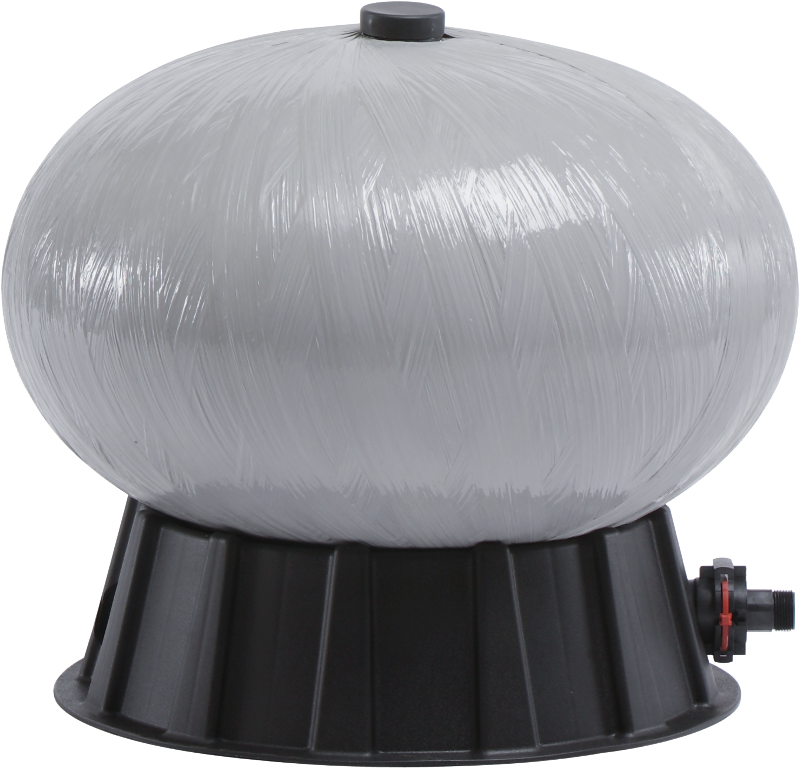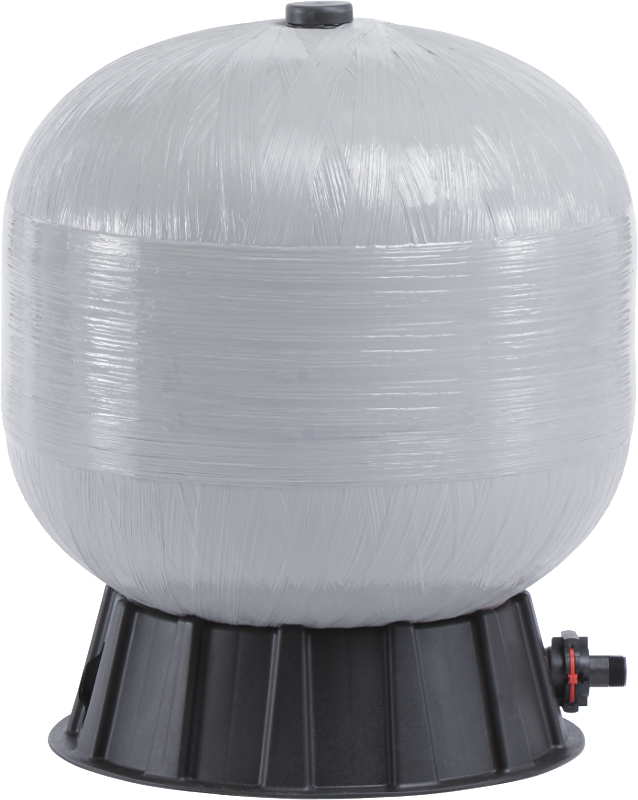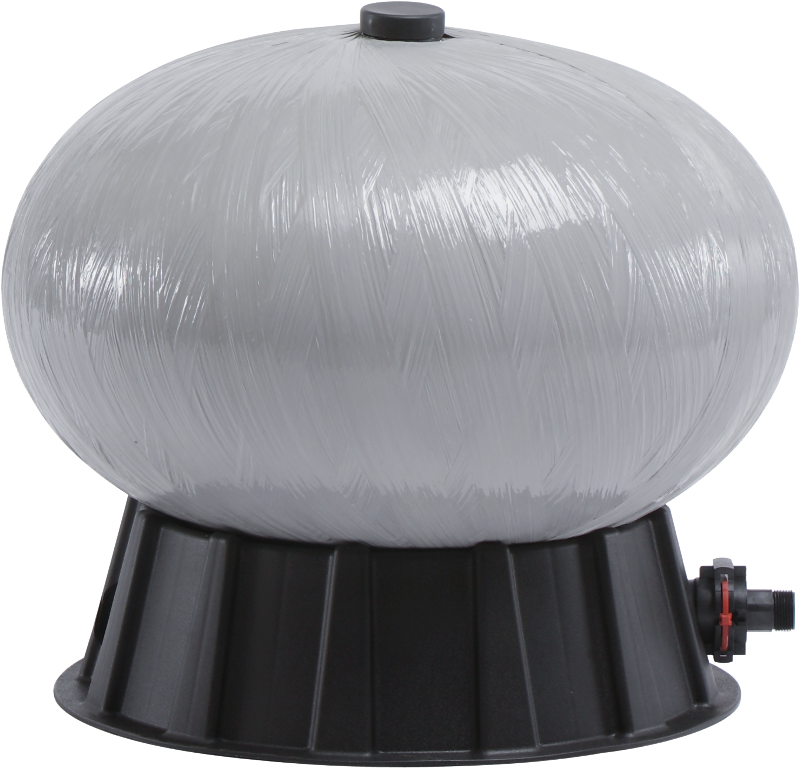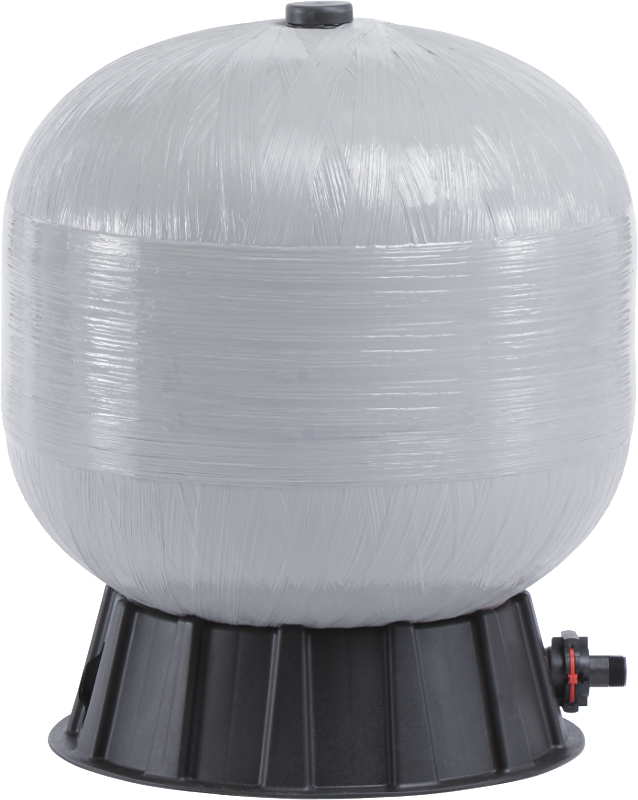 Designed for height-restricted applications such as mobile homes, crawl spaces and closets, our compact Low Profile Series pressure tanks give you added flexibility in small-space residential applications.

Highest drawdown in the industry for its profile.
Replaceable air cell makes field service easier.
Order with an optional pump mount bracket to simplify mobile home installations.

Mobile home, crawl space and closet applications.
Low Profile Series Features & Benefits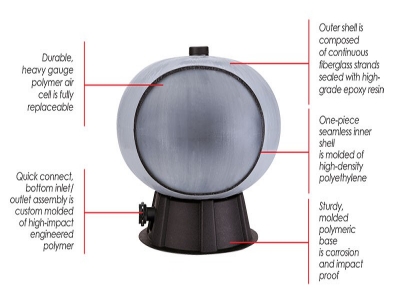 Specifications
MAXIMUM OPERATING PRESSURE:
75 / 500 / 5.0
SYSTEM CONNECTION-TOP:
1/4" vent line NPT
SYSTEM CONNECTION-BOTTOM:
1 1/4" Socket
| Item # | CAPACITY | DRAWDOWN IN | DIAMETER INCH CM | OVERALL HEIGHT INCH CM | HEIGHT INLET OUTLET TO FLOOR | CONNECTIONS | ASSEMBLY WEIGHT | PALLET QUANTITY |
| --- | --- | --- | --- | --- | --- | --- | --- | --- |
| HP-7 WM-HP-110 | 30 / 114 | 6.6 / 25.0 | 16 / 41 | 43 3/4 / 111 | 1 1/2 / 3.8 | Top: 1/4" vent line NPT | 26 / 11.8 | 9 |
| HP-9 WM-HP-150 | 40 / 151 | 9.0 / 34.1 | 16 / 41 | 56 1/2 / 144 | 1 1/2 / 3.8 | Top: 1/4" vent line NPT | 29 /13.2 | 9 |
| HP-8SQ WMP-HP-150-SQ | 40 / 151 | 8.0 / 30.3 | 21 / 53 | 35 1/4 / 90 | 2 / 5.1 | Top: 1/4" vent line NPT | 34 / 15.4 | 4 |
| HP-18 WM-HP-300 | 80 / 303 | 17.8 / 67.4 | 21 / 53 | 62 / 157 | 2 / 5.1 | Top: 1/4" vent line NPT | 44 / 20.0 | N/A |
| HP-26 WM-HP-450 | 120 / 454 | 25.5 /96.5 | 24 / 61 | 72 1/2 / 184 | 2 / 5.1 | Top: 1/4" vent line NPT | 64 / 29.0 | N/A |
| Item # | CAPACITY | DRAWDOWN IN | DIAMETER INCH CM | OVERALL HEIGHT INCH CM | HEIGHT INLET OUTLET TO FLOOR | CONNECTIONS | ASSEMBLY WEIGHT | PALLET QUANTITY |
| --- | --- | --- | --- | --- | --- | --- | --- | --- |
| HP-7 WM-HP-110 | 30 / 114 | 6.6 / 25.0 | 16 / 41 | 43 3/4 / 111 | 1 1/2 / 3.8 | Top: 1/4" vent line NPT | 26 / 11.8 | 9 |
| HP-9 WM-HP-150 | 40 / 151 | 9.0 / 34.1 | 16 / 41 | 56 1/2 / 144 | 1 1/2 / 3.8 | Top: 1/4" vent line NPT | 29 /13.2 | 9 |
| HP-8SQ WMP-HP-150-SQ | 40 / 151 | 8.0 / 30.3 | 21 / 53 | 35 1/4 / 90 | 2 / 5.1 | Top: 1/4" vent line NPT | 34 / 15.4 | 4 |
| HP-18 WM-HP-300 | 80 / 303 | 17.8 / 67.4 | 21 / 53 | 62 / 157 | 2 / 5.1 | Top: 1/4" vent line NPT | 44 / 20.0 | N/A |
| HP-26 WM-HP-450 | 120 / 454 | 25.5 /96.5 | 24 / 61 | 72 1/2 / 184 | 2 / 5.1 | Top: 1/4" vent line NPT | 64 / 29.0 | N/A |