Protect Your Home With Ease and Convenience
Minimize the threat of flooding with Smart Sump Pump Controller, a Pentair product that gives you command of your home's water. When you need it most, this smart, connected device delivers.

Operate pump remotely
Keep an eye on important pump information
Set up real-time pump alerts and alarms
Receive maintenance reports to dispatch service calls
Retrofit to any sump pump with a piggy-back float switch
If the float switch fails, the Smart Sump Pump Controller will spring into action and power up the pump when rising water is detected. It also helps identify and alert you of any potential failure to your pump before it occurs.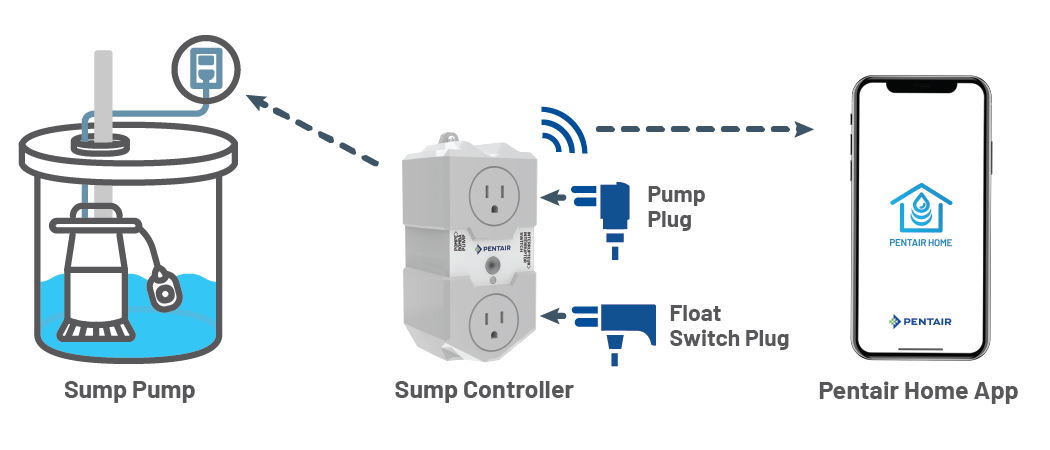 IMPORTANT: Pentair Sump Pump Controller will only function with the use of a piggyback float switch. This is where two cords are coming from your pump, one for float switch power and the other for pump power. The power plugs will be connected in the traditional way but will be separated with the Pentair Sump Pump Controller.
Be in Control Anytime, Anywhere
Control your home's most vital resource through the Pentair Home App. Access important pump information, get notified with real-time pump alerts and stay connected with your local water professional through maintenance reports. No matter where you are, Pentair will help enable better control of your home water demands.

Peace of Mind at Your Fingertips
Receive alerts and instant status information to monitor your smart devices.

Systems Checked, You're Good to Go
Know when equipment or a condition needs attention, from anywhere, at any time.

A Helping Hand When you Need it
Connect with a trusted water professional near you. Plus, receive tips and tricks to keep your water smarts on full.
Highly engineered and reliable, these pumps can help keep your home dry when waters rise. Built for high-output performance and corrosion resistance.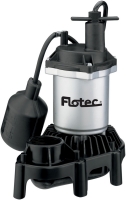 Enable home protection from flooding and unwanted water. Versatile and dependable, these pumps come in a variety of constructions.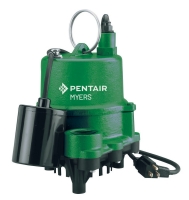 Pentair Myers Water Disposal Pumps
With over a century and a half of quality craftsmanship and engineering, Pentair Myers sump pumps will provide years of superior service.
Take advantage of resources about sump pumps, troubleshooting and flood preparedness.
Access information on sump pumps, selecting the right pump and leverage other valuable resources.
You have questions we have answers! Our experts have rounded up the most pressing questions from water enthusiasts just like you. From general app management to specific product details, and everything in between.

If you're having issues with your sump pump, need instructional videos on installing, replacing or sizing a pump, this is the webpage you need to check out.
Leverage this webpage for information on how to prepare or prevent flooding in your home. Learn how to minimize flood damage.
We all know technology can be a bit…challenging. But fret not. Help is just a click away. Manage your connected Pentair devices to enable effective home water management. Also, receive alerts and notifications anytime, anywhere.